Podlaskie, and especially its northern part – the Suwałki District – is nicknamed the Polish "Pole of Cold". Poland's lowest winter temperatures are noted right here. Picturesque at any time of the year, the region looks particularly fabulous in winter. It is no coincidence that winter scenes of the "The Chronicles of Narnia" were shot by the Siemianówka Reservoir in Podlaskie. 
Check out 8 reasons to visit Podlaskie when the temperature drops below zero.
LOOK OUT FOR THE BISONS
Late autumn and winter make the perfect time to observe European bisons and other free-roaming animals in their natural habitat. Searching for food, they are more likely to leave the forest. Moreover, leafless trees do not screen them from sight as much as in summer. In Podlaskie, you can spot the bisons even when driving. When in the vicinity of Krynki, for example, slow down and watch carefully. If you are lucky, you might catch sight of a whole majestic bison herd on the horizon.
You might also use the help of experienced, English speaking tour guides from the PTTK Branch in Białowieża, who will take you into the woods on a search for the King of the Primaeval Forest.
TRACK WOLVES
In January or February, during the year's first full moon, take part in the Night of the Wolves organised in the Białowieża National Park. Tracking wolves after dark, you have the chance to hear them howl. The snow-covered forest opens up a completely new world. Reading paw and hoof prints left by the forest's inhabitants is a truly unforgettable experience.

For more information on the Night of Wolves visit the Białowieża National Park website.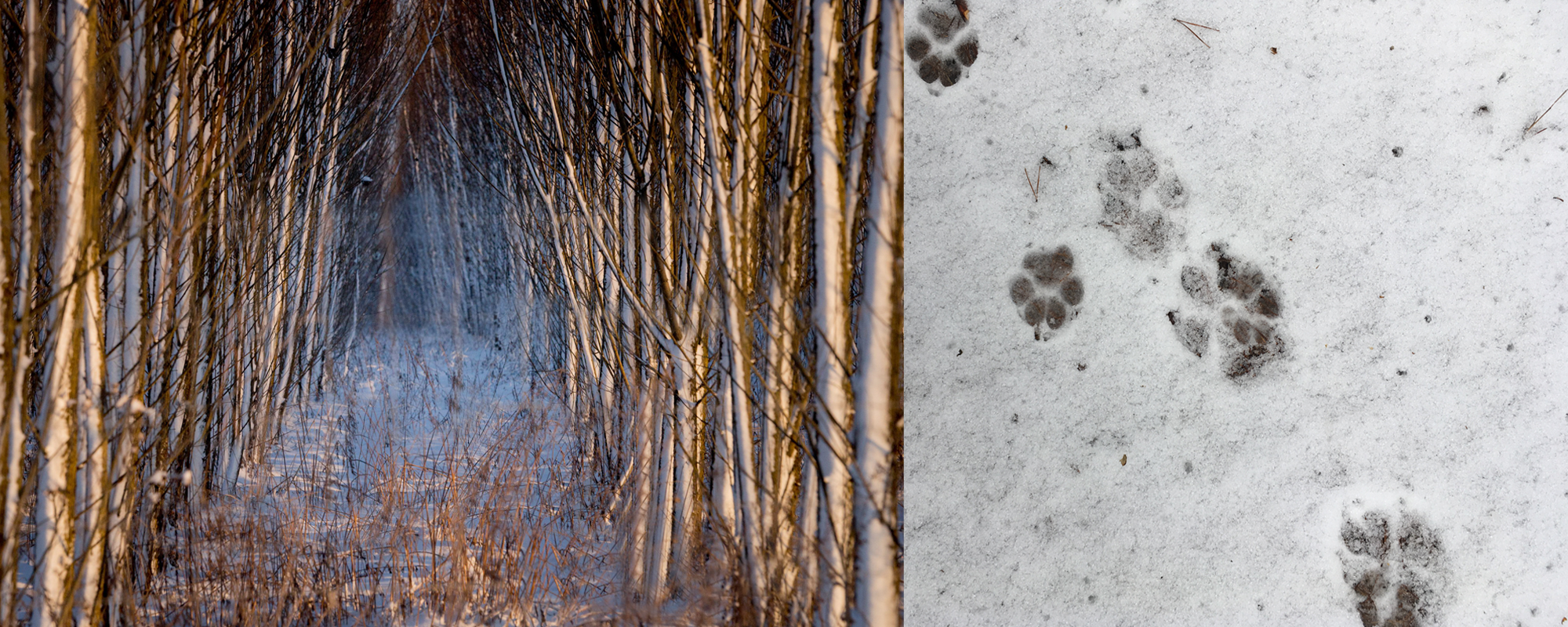 WINTER SWIMMING
Podlaskie is not European bisons. It is full of polar bears as well! Every Sunday in winter in the town of Wasilków, the Podlaskie Winter Swimming Club holds polar bear plunges in the Supraśl River. A dip in freezing cold water is only possible following a thorough warm-up.
Winter swimming is said to be quite addictive. And when surrounded by the stunning Podlaskie nature, the pleasure is twice as big!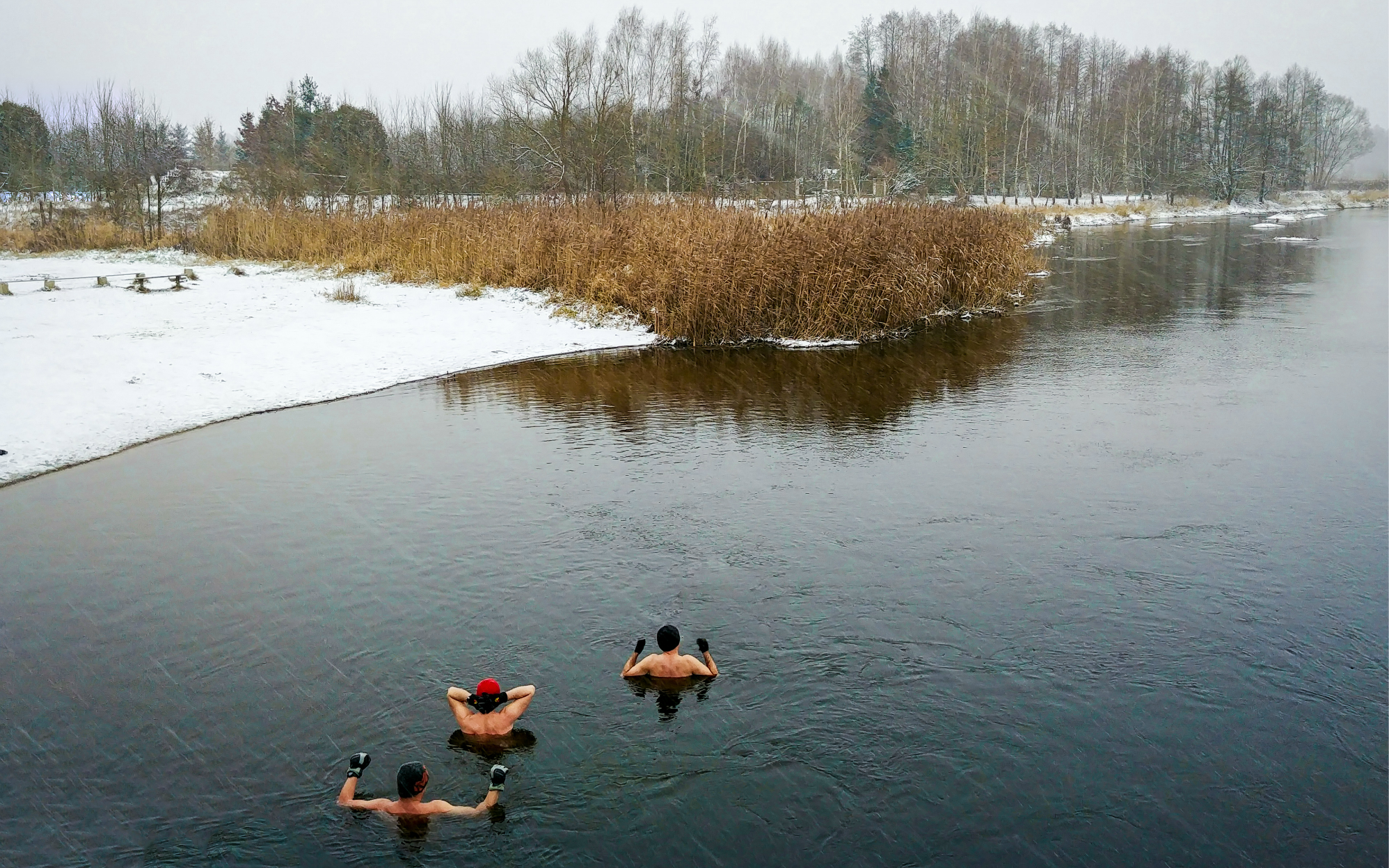 XC SKIING
Podlaskie in winter is great for picturesque strolls, but not only. The areas around Supraśl, Białystok and Augustów are full of forest cross-country skiing trails.  If you have never tried it, Podlaskie is the perfect place to take up XC skiing and… fall in love with it and the fantastic feeling of pure freedom and close contact with nature.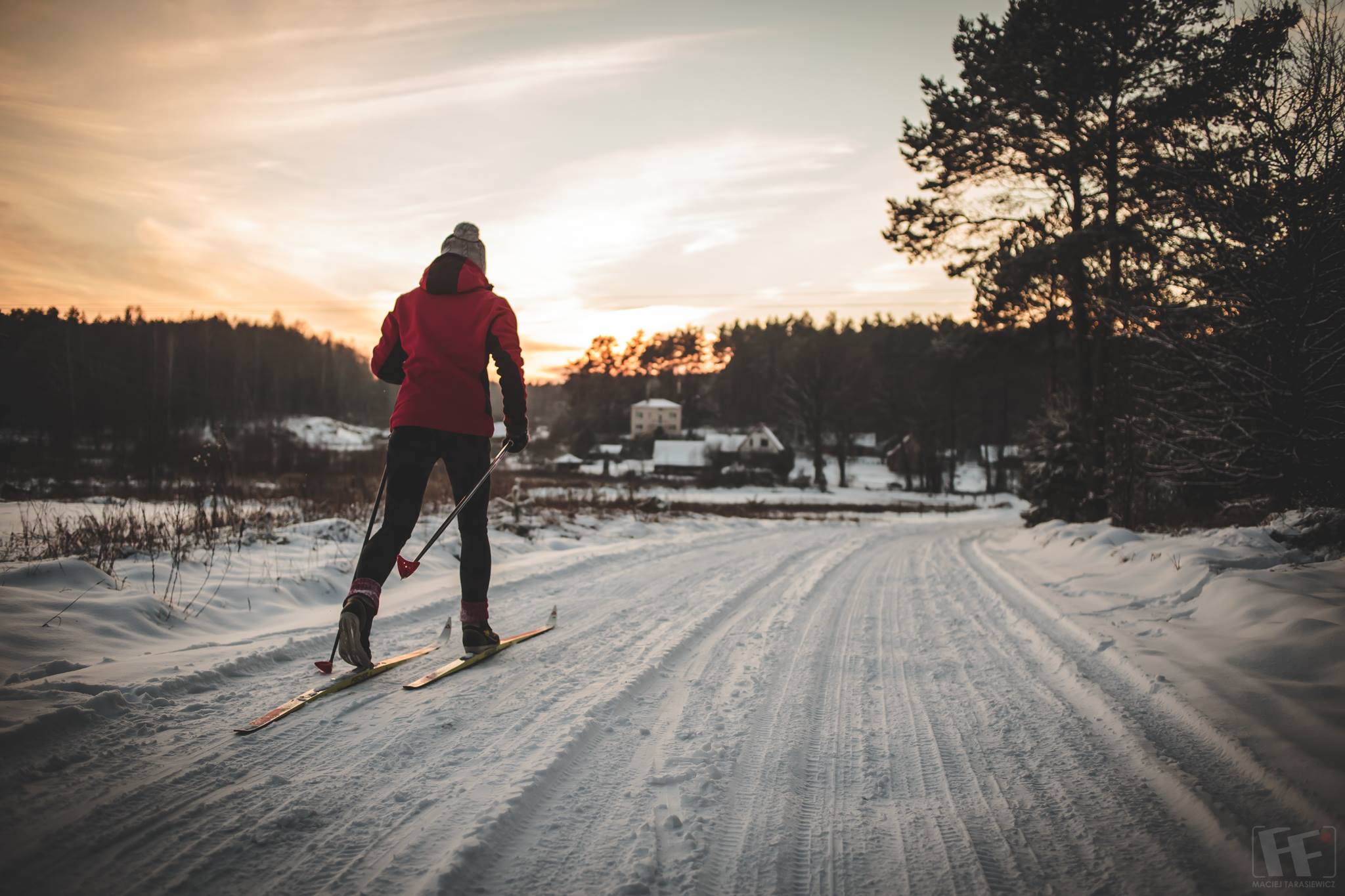 WARM UP IN THE RUSSIAN BANYA
Russian banya is an eastern type of a sauna. It was introduced into Podlaskie centuries ago by the Old Believers (a faction of Eastern Orthodox Christians). Banya is typically a small, wooden hut composed of an entrance room and a steam room with a heater. It is usually placed near a body of water, a lake or a river, in order to make it easy to jump into cold quickly and cool the heated body down. The faint-hearted can choose an alternative option, and roll in the snow.

For a banya session near Białystok, you might head to the Folwark Nadawki near Wasilków or Dworek Mieldziczówka in Supraśl.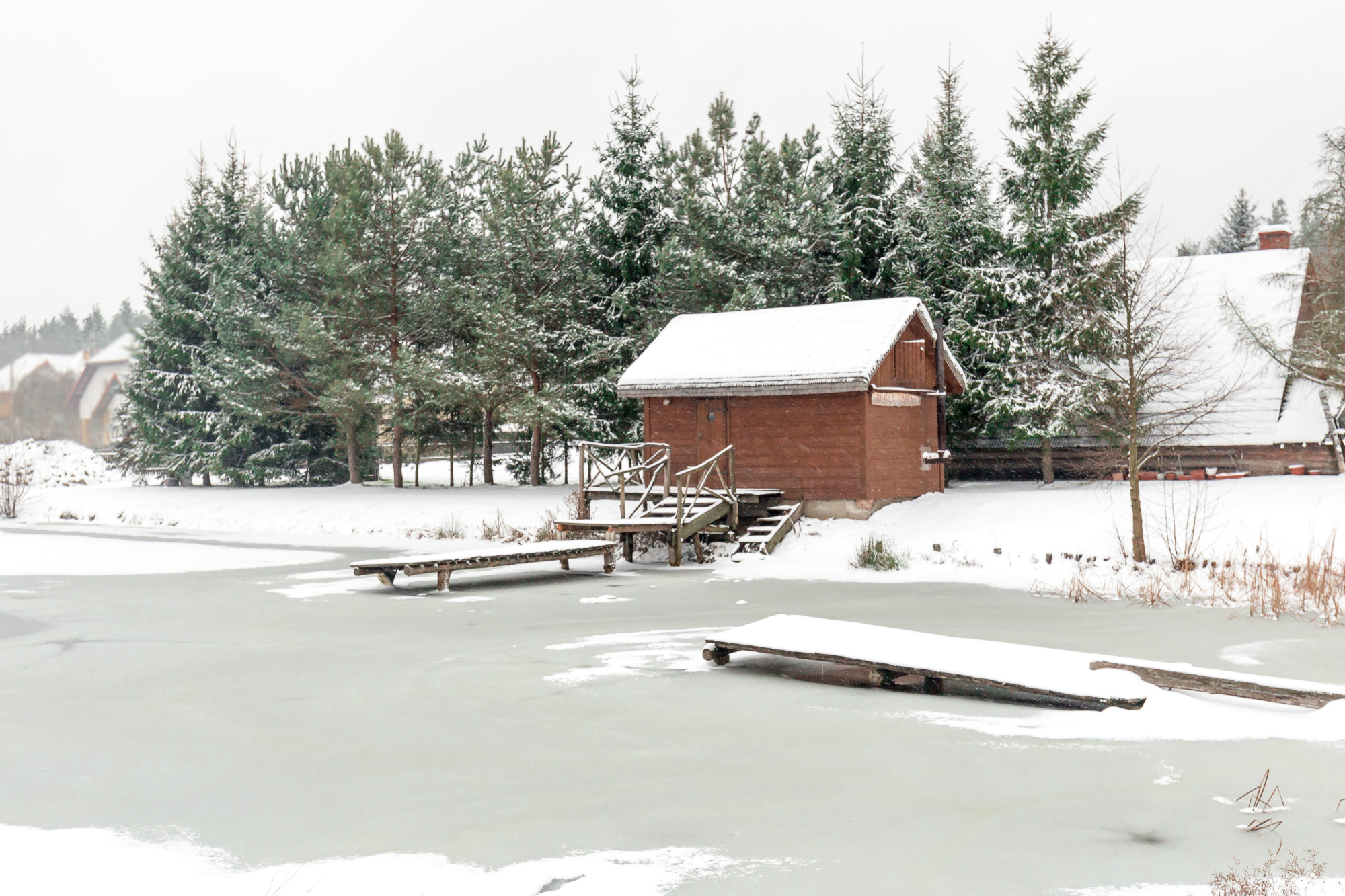 WINTER RIVER ACTIVITIES IN PODLASKIE
Discover the stunning Augustów Primaeval Forest from the perspective of a river. Winter kayaking is quite thrilling, even for experienced paddlers. The shore covered with sparkling snow, utter silence and frosty air create an unforgettable experience for all senses. For spell-binding vistas, get up early to paddle along the Czarna Hańcza or Rospuda veiled in ephemeral mists. You certainly will not regret it!

Winter kayaking trips are organised by PT "SZOT" in Augustów.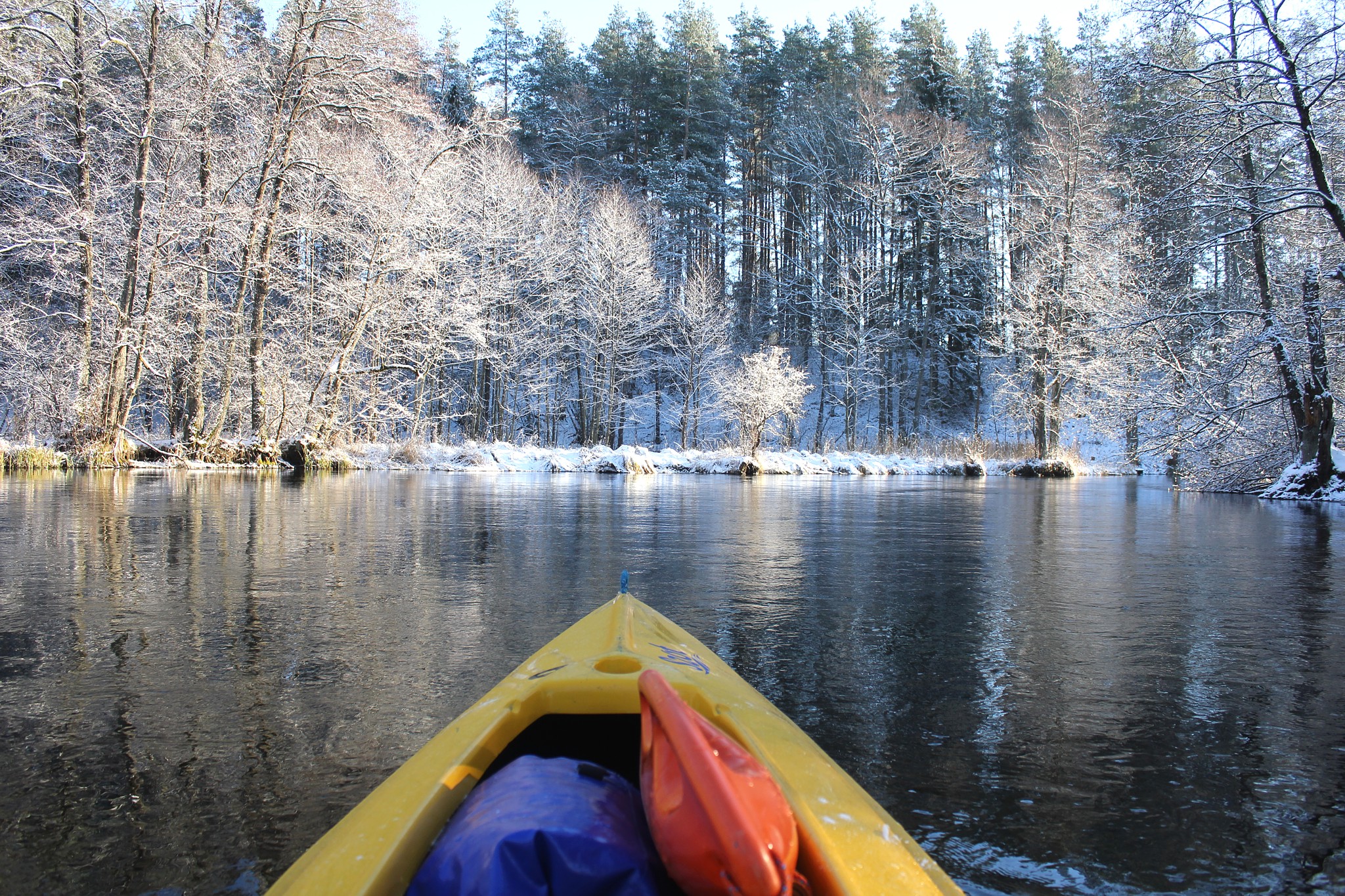 TRAVEL IN RHYTHM OF CHIMES
It's hard to imagine a real winter without a sleigh ride. In Podlaskie, it is quite easy to find a tourist farm or a PTTK centre which organises sleigh rides in winter. No need to worry about the cold – sleigh rides usually wrap up with a lively party by a bonfire.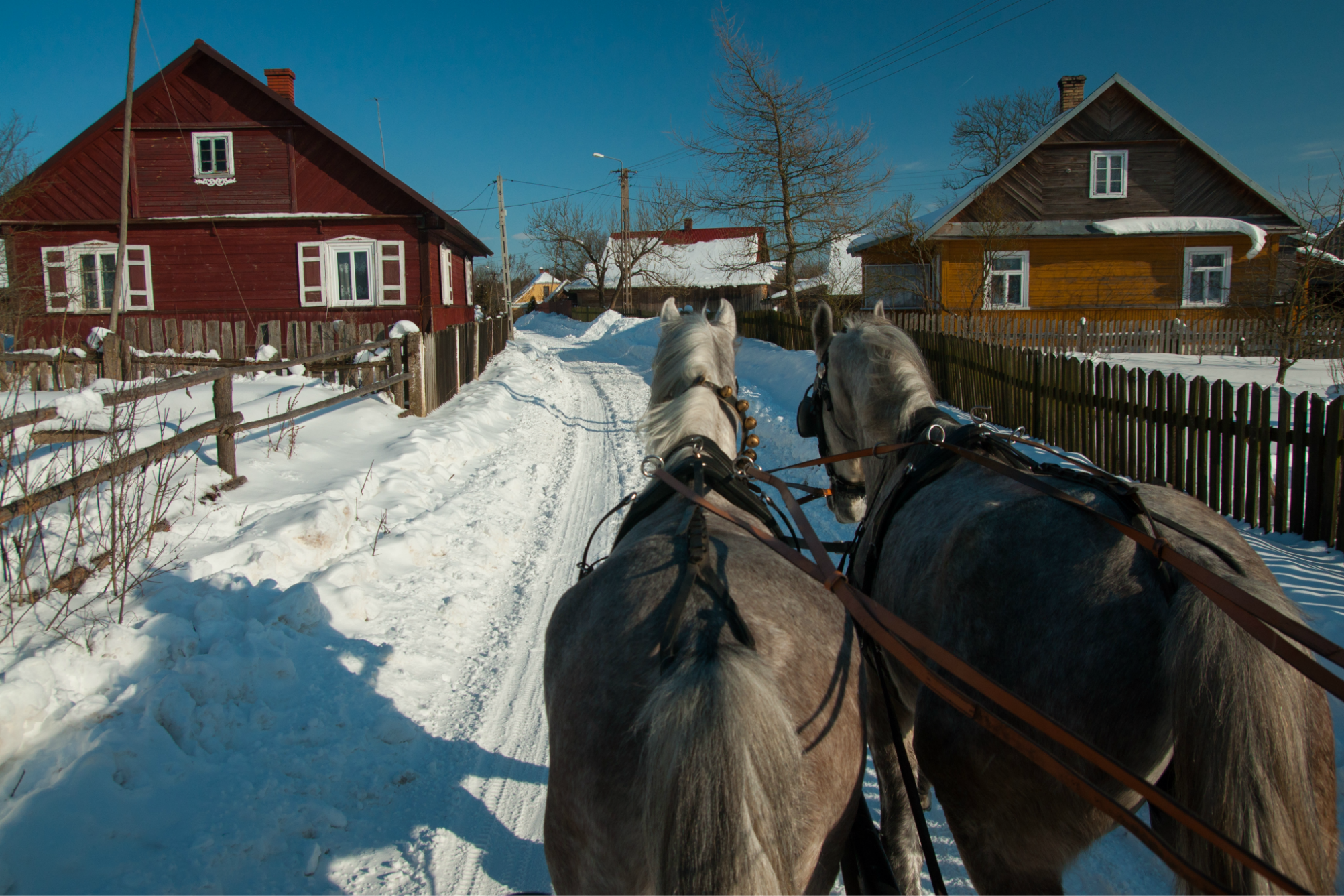 SKIING WITH A VIEW
For some skiing or snowboarding fun, head to Łomża or the Suwałki District. 
The WOSiR Szelment, by the magnificent Szelment Wielki Lake, is a ski resort which offers a snowpark, 10 slopes of varied length and difficulty levels, ski lifts, ski equipment rentals as well as a skiing and snowboarding school. Here, the skiing season can last up to 100 days!
The Rybno Ski Station near Łomża consists of 3 artificially snowed, illuminated and groomed ski runs with a total length of 2300 metres. You can rent equipment on site and also get some skiing lessons with an instructor. All this topped with a stunning view of the Łomża Landscape Park of the Narew River Valley.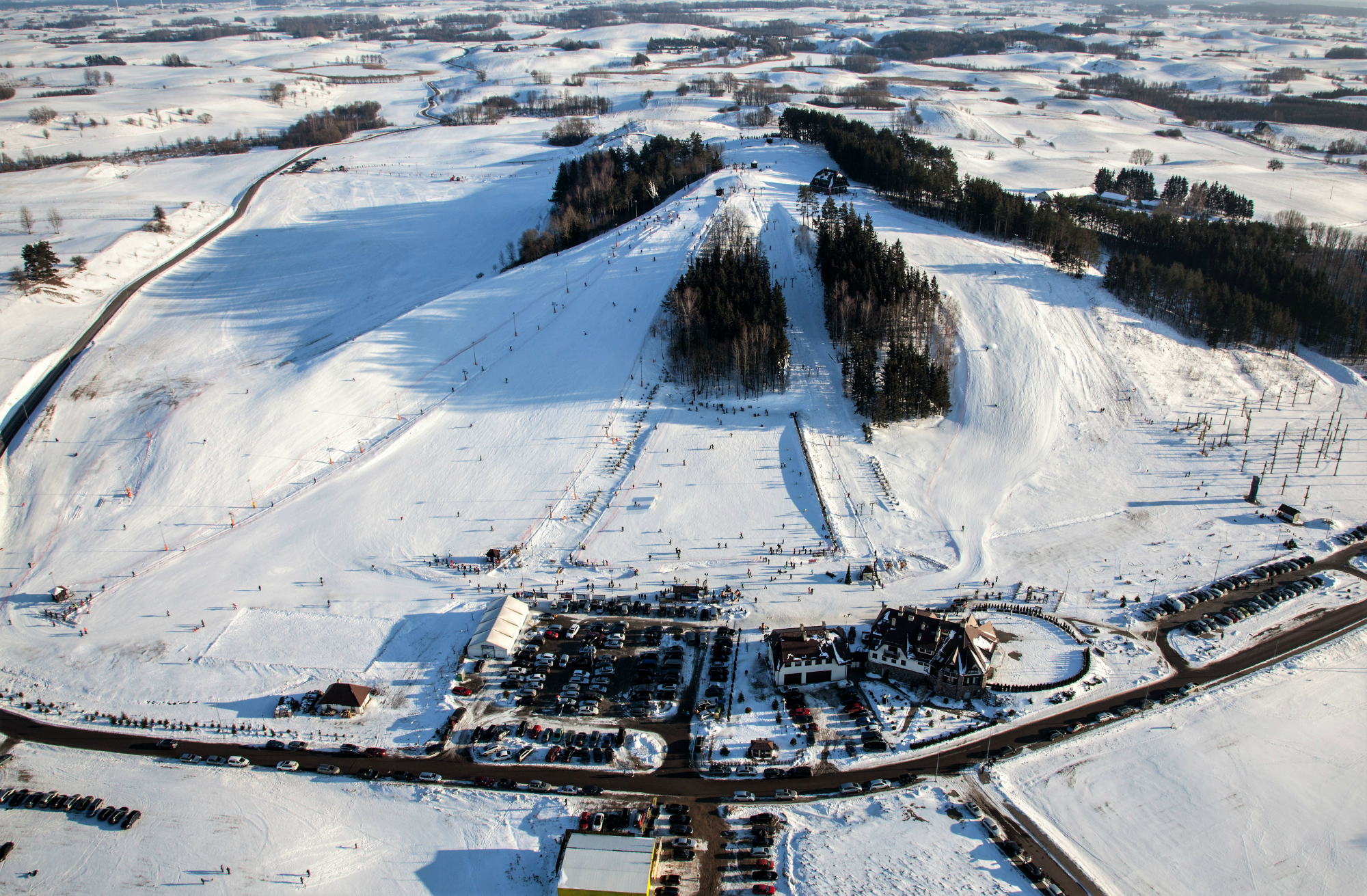 CELEBRATE CHRISTMAS TWICE
In Podlaskie, you get a unique opportunity to celebrate Christmas twice! Eastern Orthodox Christians, who live in the region, celebrate religious holidays according to the Julian calendar. With Christmas Eve on 6 January, Orthodox homes sparkle with Christmas joy on 7 and 8 January. At that time, in many villages in the southern part of the region, it is common to meet joyful carolers carrying a colourful, hand-made star.
Experience this mystic tradition, a beautiful expression of the region's multicultural character. It is to be seen nowhere else in Poland. And, by the way, in Podlaskie we also celebrate New Year's Eve twice!