Would traditional Podlaskie specialities be any good as finger food? Tapas? Brunch snacks? Yes, yes and YES! Here is a list of 8 Podlaskie "tapas"  which will take any party by storm.
THE NAREW ANd KRUSZEWO SOURED CUCUMBERS
Indispensable guests at any feast in former days, today unfailing companions at trips, picnics, barbeque parties. In the old days, cucumbers used to be soured and stored in barrels submerged in a river or well. That is how they remained crisp and juicy. They make a perfect match to traditional, local strong alcoholic beverage – the Spirit of the Primaeval Forest.
The Narew soured cucumbers are still produced according to traditional recipes in the municipalities of Choroszcz, Kobylin Borzymy, Sokoły, Łapy, Suraż, Turośń Kościelna and Tykocin.
Also, the village of Kruszewo is known as a centre of soure cucumbers. The Kruszewo Noble Cucumbers have been produced in traditional manner for generations. Legend has it, that Napoleon got very fond of them while marching with his troops towards Moscow. He is said to have taken only one barrel with him – that's most probably the reason he lost. The perfect opportunity to taste them is during the lavish Cucumber Feast, which is held in Kruszewo every year in September.
Where to look for this speciality?
Look for the Narew cucumbers at local shops in the aforementioned towns. For the Noble Cucumbers head to Kruszewo or browse the stalls at fairs throughout the region.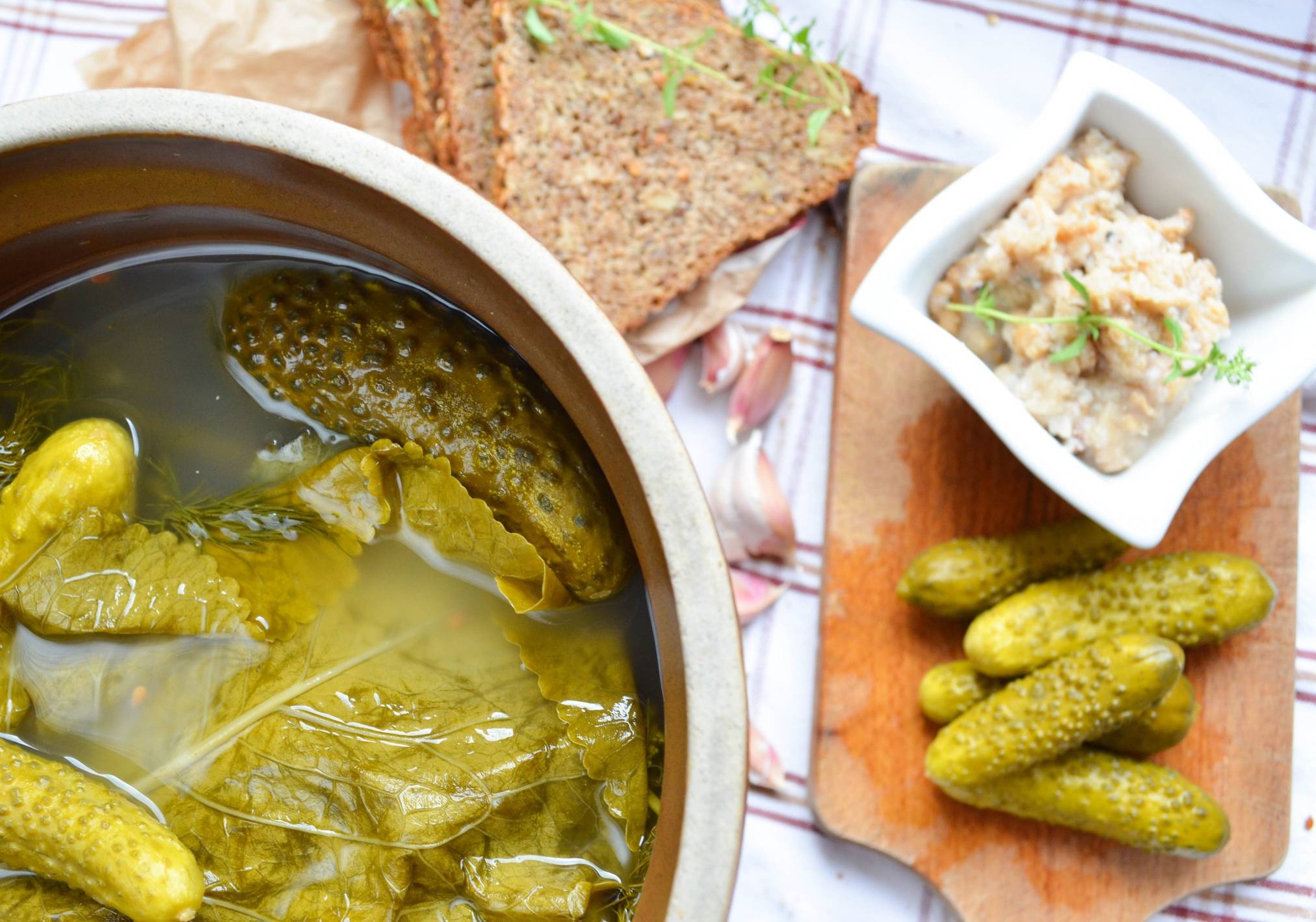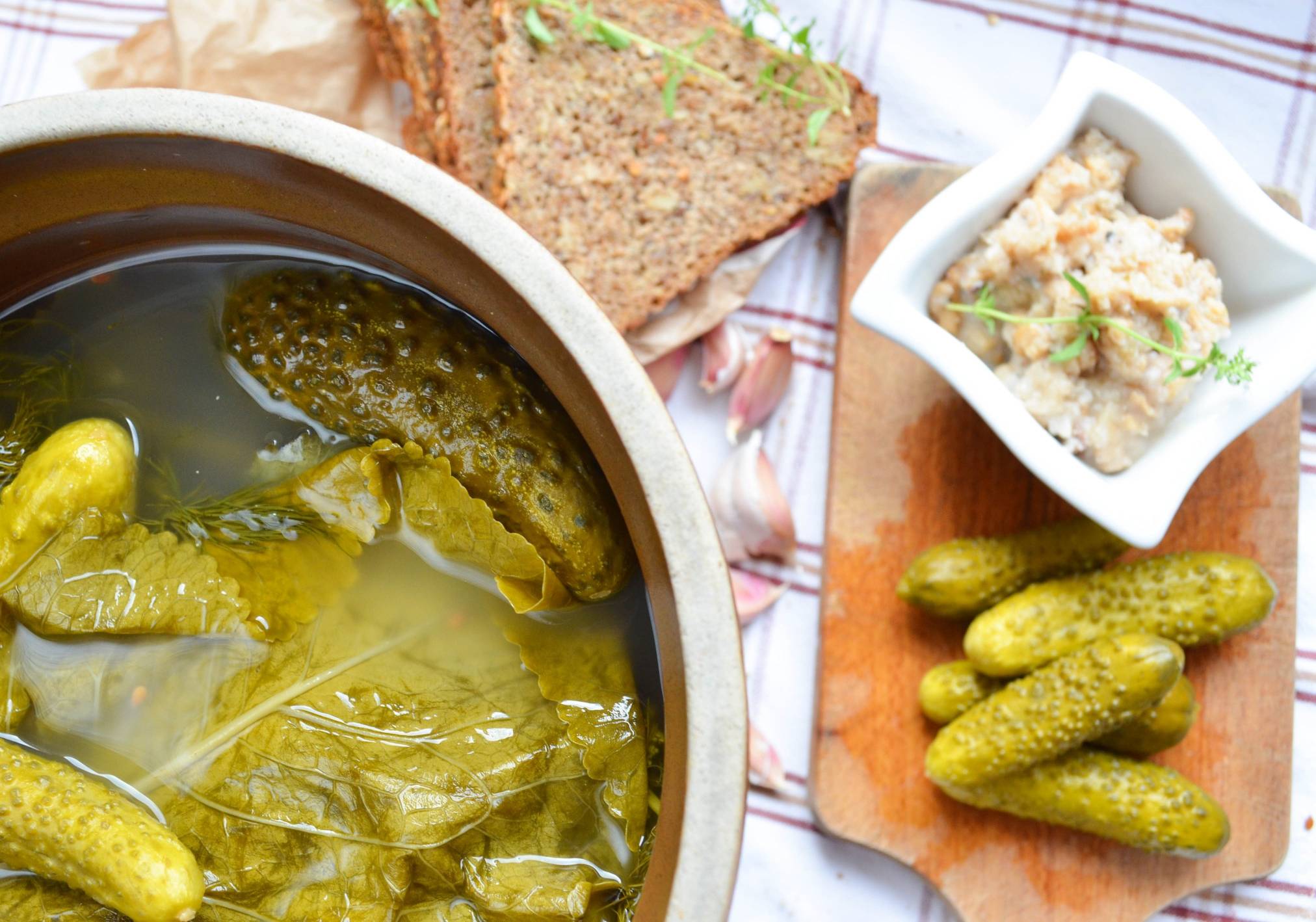 PODLASKIE COLD MEATS
Just like it is difficult to imagine Iberian tapas without jamón serrano, so the Podlaskie version could not do without local cold meats. Often prepared by traditional methods in backyard smokehouses, they make a perfect snack or appetizer. Interestingly, the type of wood used in the smoking process determines the aroma of the final product.
Beech, birch, oak, alder or pear wood affect the cold meat's taste, as well as colour. And how about the Podlaskie charcuterie board? Be sure to include the particular regional favourites – the long-cured kumpiak or kindziuk hams.
Where to look for this speciality?
Head to Sokółka, where the Ancypo family has turned traditional cold meat production into true art.
You might find kindziuk, mature tenderloin, alder-smoked ham and a variety of pâtés at a family-owned butcher's in Rotki by Drohiczyn on the Bug River: Dażynka – Nadbużańskie Smaki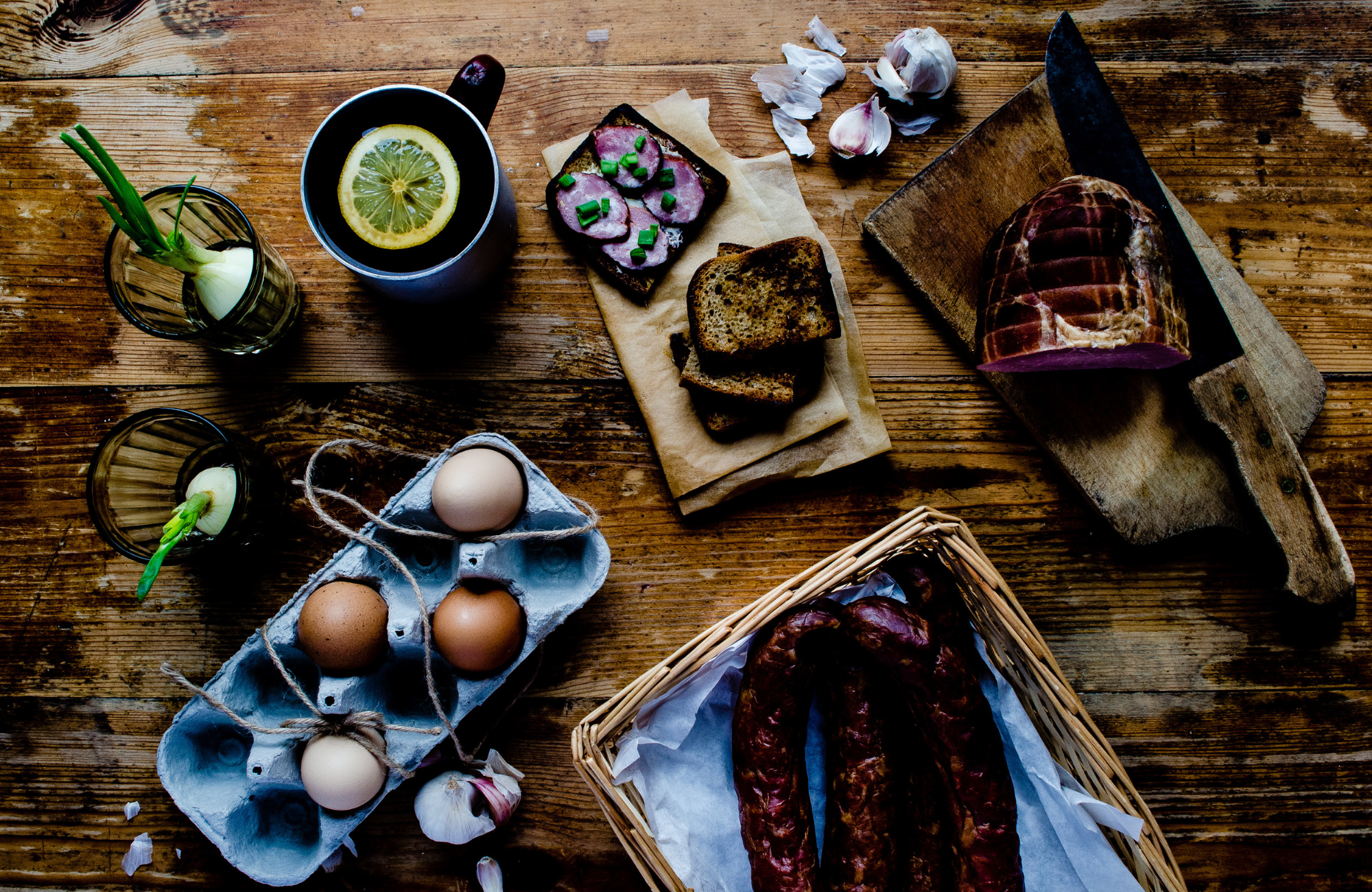 Dried apples
Dried apples or pears captivate with their mouth-watering aroma. A true delicacy, popular in Podlaskie long before the fruit and vegetable fit crisps. Thin-sliced and dried on nets placed over the kitchen stove. Depending on the preparation method, they can either be chewed or munched. An ideal match to chilled Chardonnay for your Sunday brunch.
Where to look for this speciality?

At food markets or in eco-stores. Apple lovers should definitely try the pressed apple juice locally produced by Samo Jabłko from orchards on the Bug River in the southern part of Podlaskie. The list of retail stores is available at samojablko.pl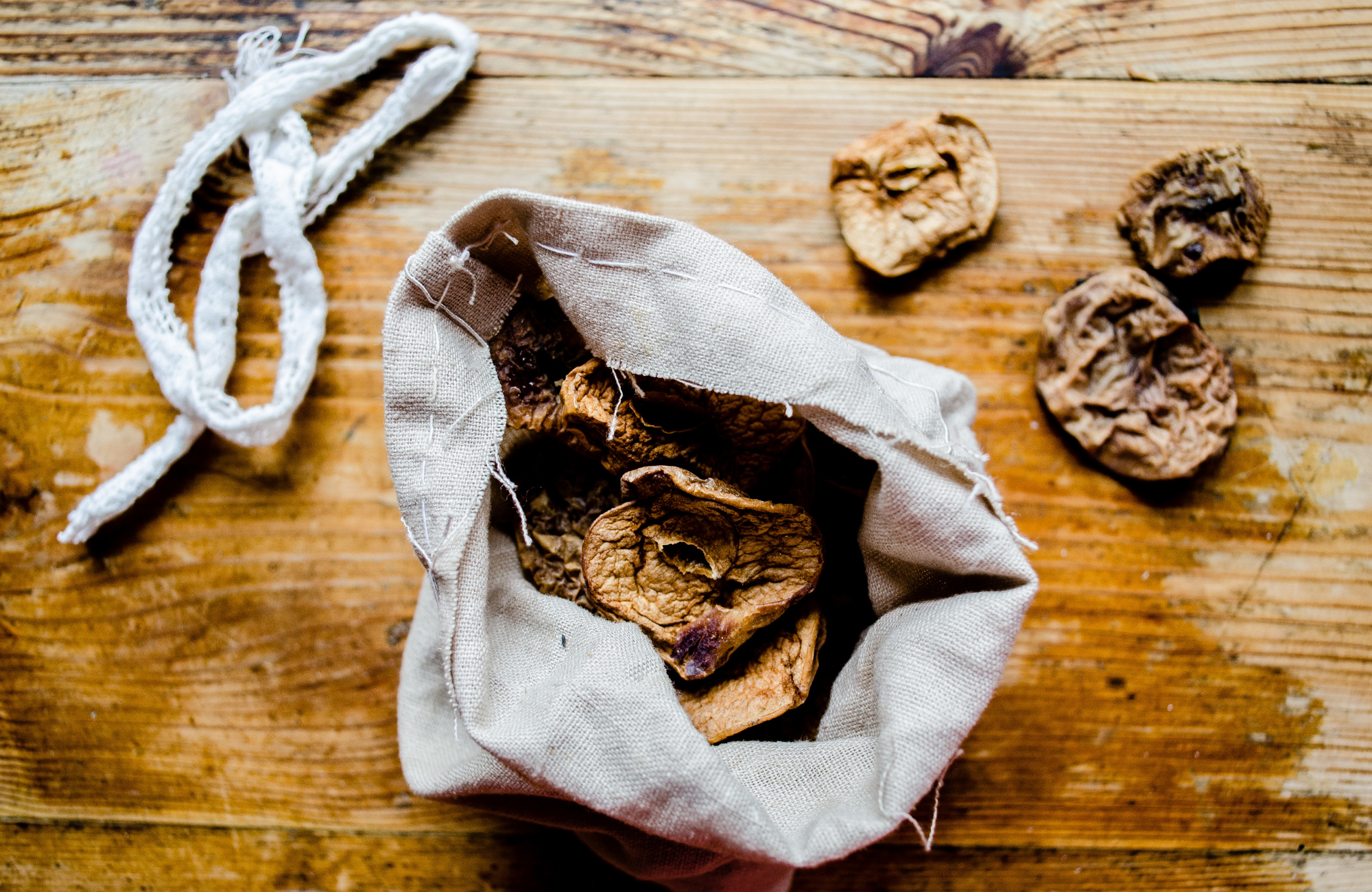 Sejny honey
The showcase honey. "Protected Designation of Origin" certified. Produced locally in several municipalities of the Sejny and Suwałki Districts. Made from wild plant nectar, which gives it a strong and intense aroma. A perfect addition to your morning porridge or a sandwich with the Korycin or Wiżajny cheese.

An indispensable ingredient of the anthill cake. It is a regional sweet delicacy, made of delicate crispy layers of deep-fried dough, poured with honey and sprinkled with poppy seeds and raisins. Mound-shaped, the cake resembles an anthill, hence the name. A sticky, sweet and delicious treat. Perfect for parties – ideal to share in a group of friends.
Where to look for this speciality?
Look for it at the grocer's in Sejny, at 2 Młynarska St., as well as at food markets and various fairs in the Suwałki District. To enquire about availability, contact the Local Beekeepers Association in Sejny.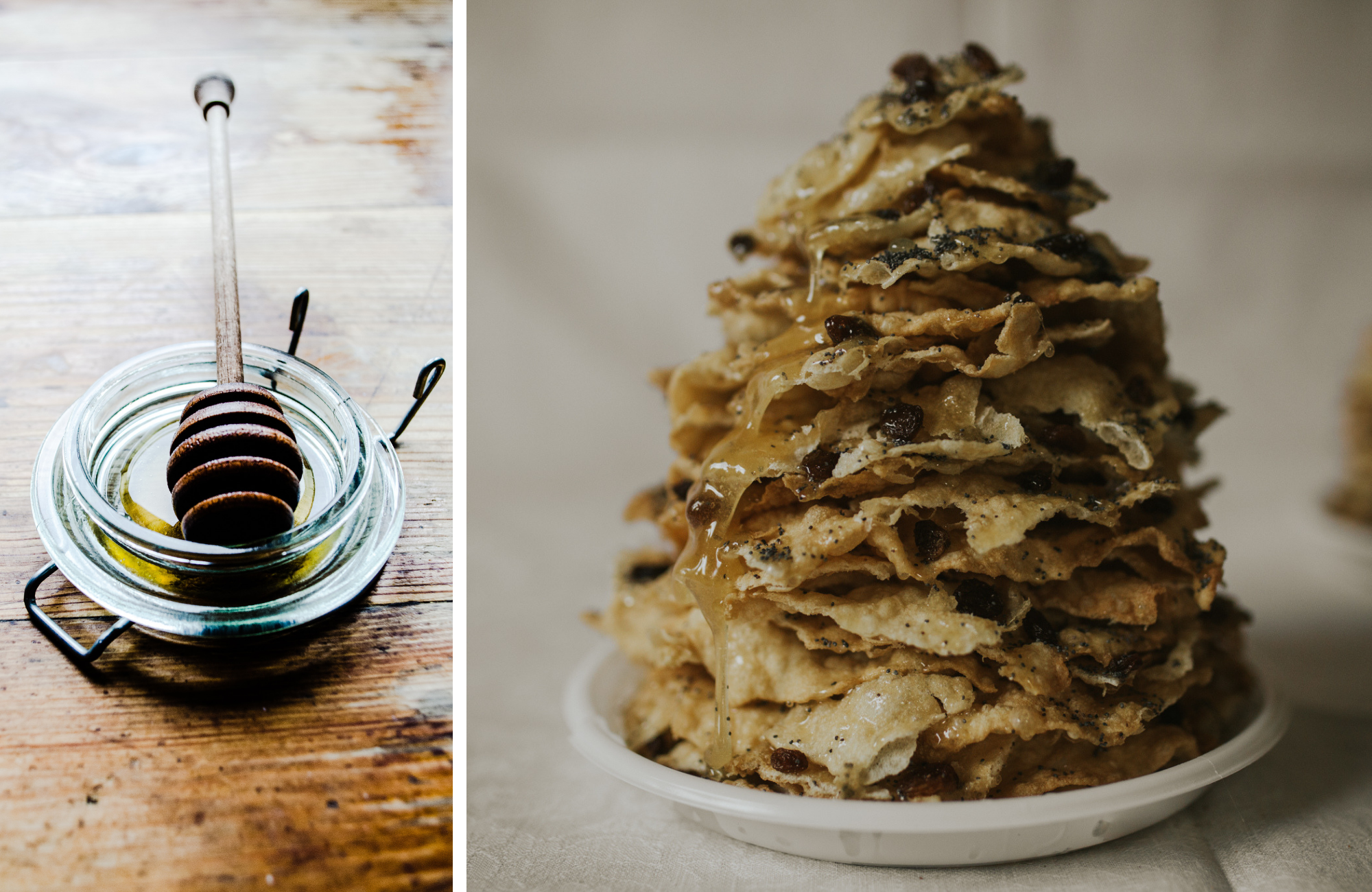 FRIED PARASOL MUSHROOMS
These broad-capped mushrooms are usually prepared in the same way as classic pork breaded cutlets. A herbivore's treat and the triumph of vegetarian cuisine, i.e. the absolute culinary top! Tastefully complimented by a chilled pint of lager.
Virtually impossible to find when out of season, they are never to be skipped when in sight or on the menu. Where to find them? Your tourist farm host certainly knows the "secret place". Just dip the funghi in whisked egg and breadcrumbs and… indulge in this lip-smacking taste!
Where to look for this speciality?
In the woods or at the local food market. They are usually sold for a few zlotys a bunch.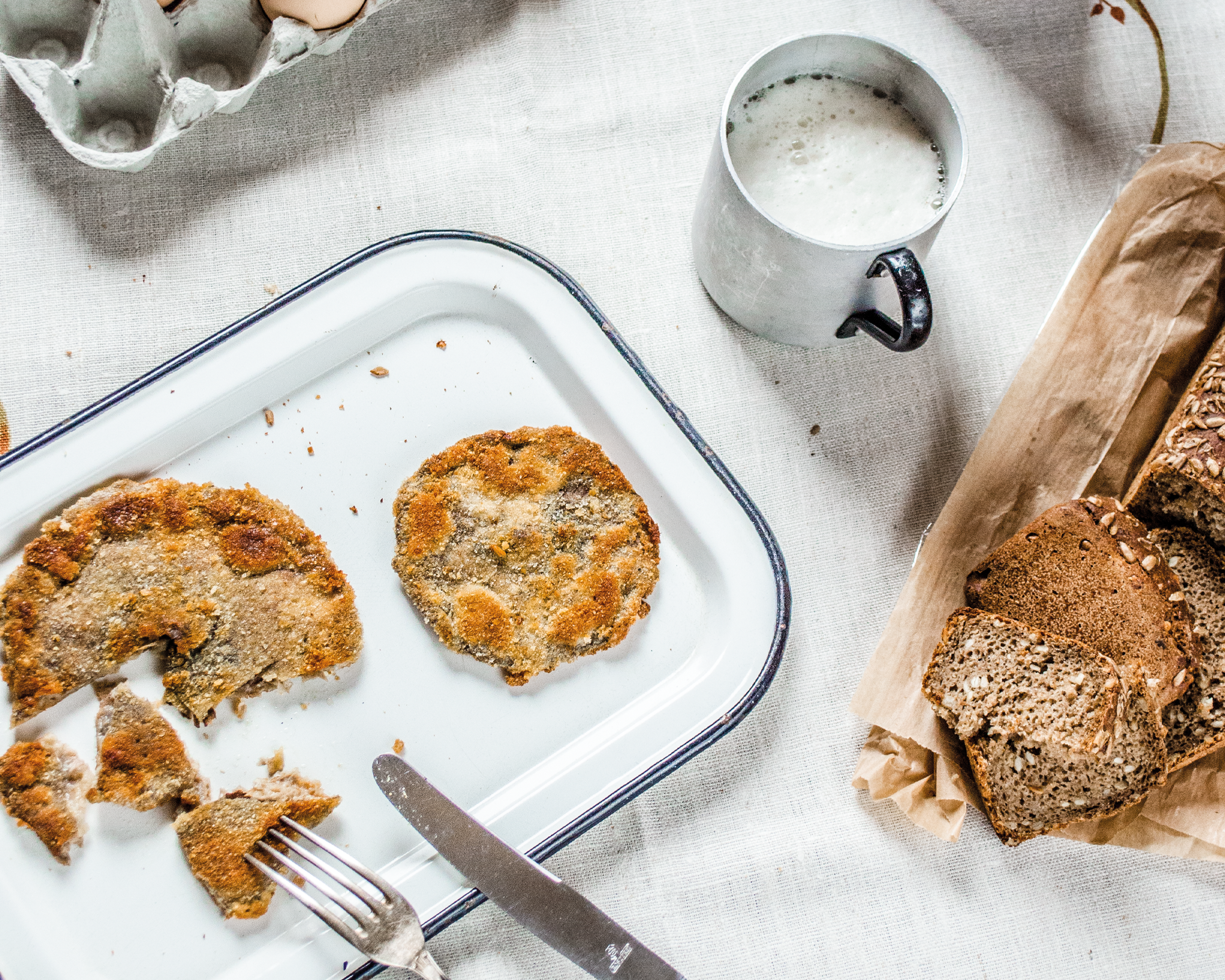 Freshwater fish
Tench in cream, roach with sunroot aka the Podlaskie fish & chips, or a handful of smelts? In recent years, the latter proved a true hit among tourists in the Suwałki District. Smelts are caught in winter, literally from under the ice, and deep-fried in whole, just like French fries. Sprinkle them with lemon and savour.
Where to look for this speciality?
Preferably close to the lakes! When in the vicinity of Augustów, be sure to visit the renown Tawerna Fisza Concept by Marcin Budynek restaurant.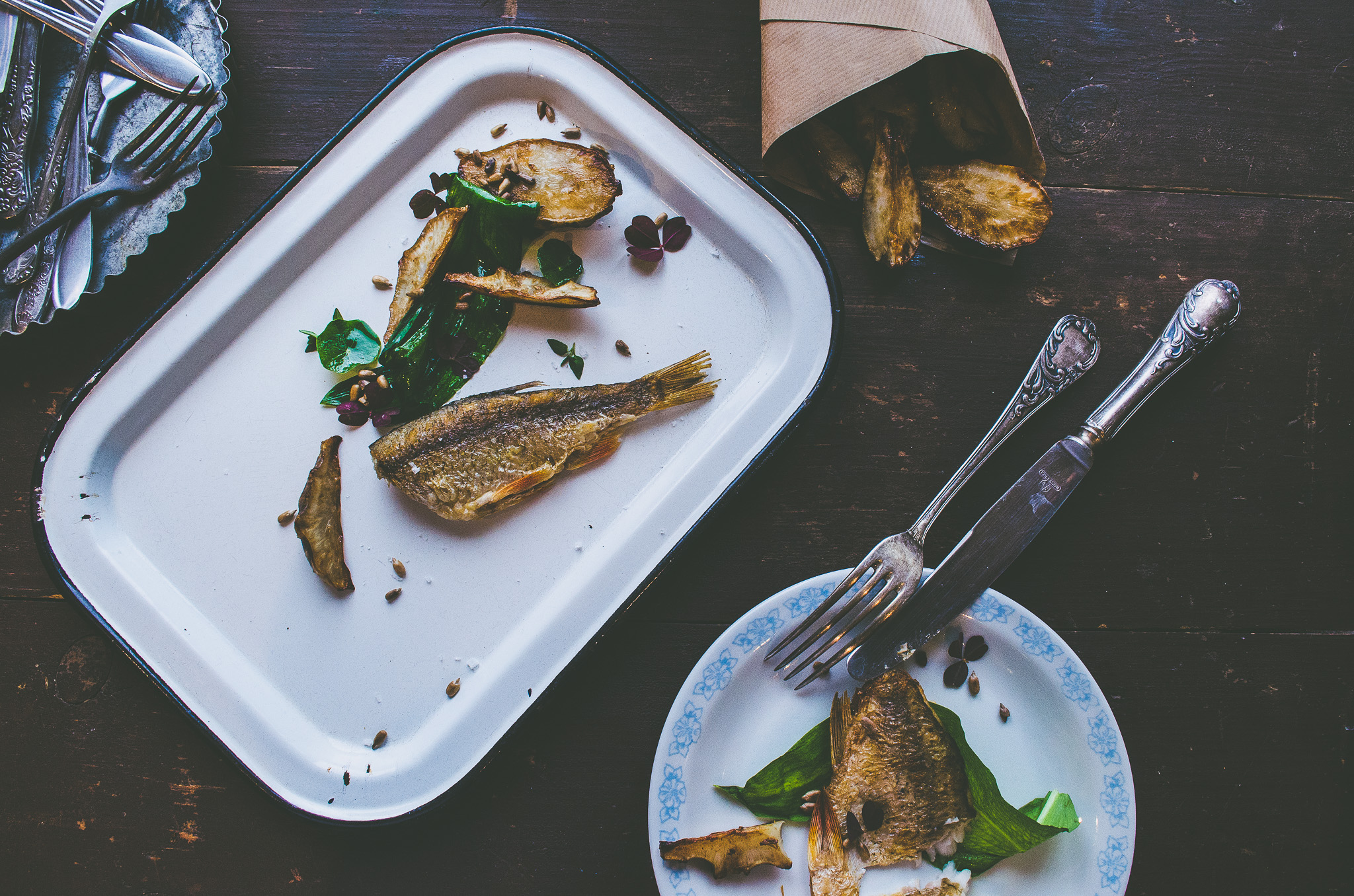 CHEESEBOARD: THE KORYCIN AND WIŻAJNY CHEESES
The Korycin cheese takes the honourable place on our board. The jewel in the Podlaskie crown of cheeses, the award-winning Korycin cheese is unbelievably soft. It is a ripening cheese, delicious straight out of production and with time offering new flavour depths as it ripens. With a multitude of varieties (with herbs, garlic, black caraway and even apricots), the Korycin cheese is a perfect match to all types of wine and an enologist's treasure. 
On our board, the Korycin cheese is accompanied by the Wiżajny cheese. With a tradition which spans over 100 years, it has just started growing in popularity. It is a real treat: a rennet cheese, which ripens in natural conditions. It is being produced exclusively in the municipalities of Wiżajny and Rutka Tartak. Diverse as the landscape of Podlaskie, the cheese offers a variety of flavour sensations. Delicate and soft at first, it gets more stiff and intense, as it matures. And the smell!
Where to look for this speciality?
You can buy the Korycin cheese in the town of Korycin, e.g. directly from the producer Gospodarstwo Łukaszuk (they also sell online), or at various food markets and larger chain stores.
A list of local producers of the Wiżajny cheese can be found on the "Macierzanka" Association website.
When talking cheeses, you must not forget the wine! In the southern part of the region, the town of Mielnik on the Bug River is home to the Korol Vineyard. Here you can buy a bottle of local wine, tour the picturesque vineyard and take part in wine tasting.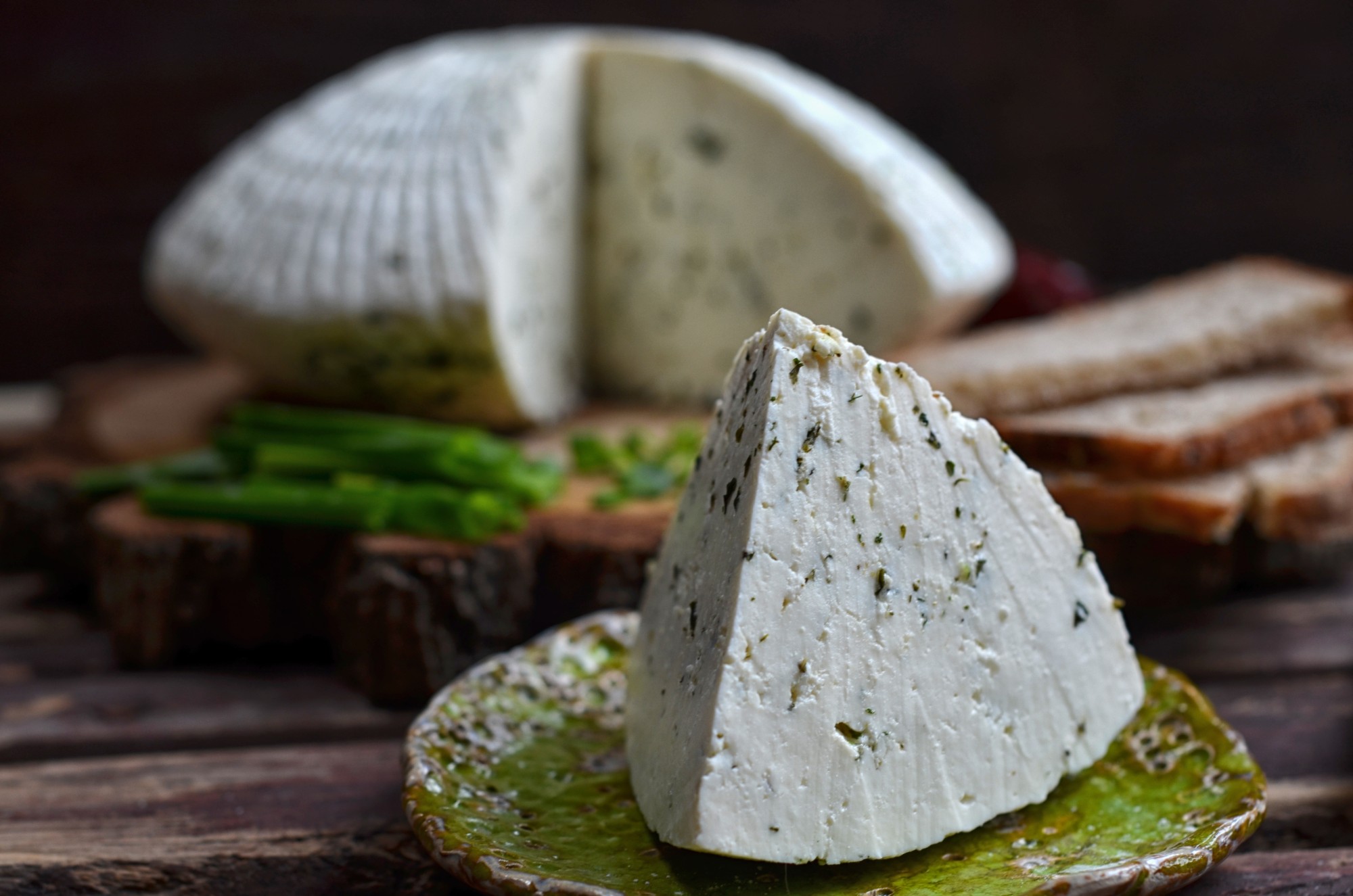 BONFIRE BAKED POTATOES
Simple, yet time-consuming. They reward the patient with their irresistible smoky aroma, crisp crust and creamy crumb. A view of a steaming potato on a cool evening is a truly soothing, tickling and mouthwatering sensation. This inspiring dish has hit the menus of many posh restaurants in Warsaw.