Remember your childhood, when you used to explore the world with a stick in hand. Today, a trip to the forest can turn into a fascinating adventure – not only for the youngest. In Podlaskie, where forests surround almost every city, town and village, it is more… natural than anywhere else.

We asked Agata Preuss, headteacher of the Puszczyk forest kindergarten, for a few tips on how to make a trip into the woods even more joyful for the kids.
FOREST PERFUMES
As soon as we step into the woods, we are instantly surrounded by new fragrances. So, why not prepare… forest perfumes. In cups or other containers, crush a little portion of plants with a stick: leaves, flowers, fruits, some grass. Compare the smells of your blends. Make up their names. This is great training for the smell, our underrated sense. And for creativity as well.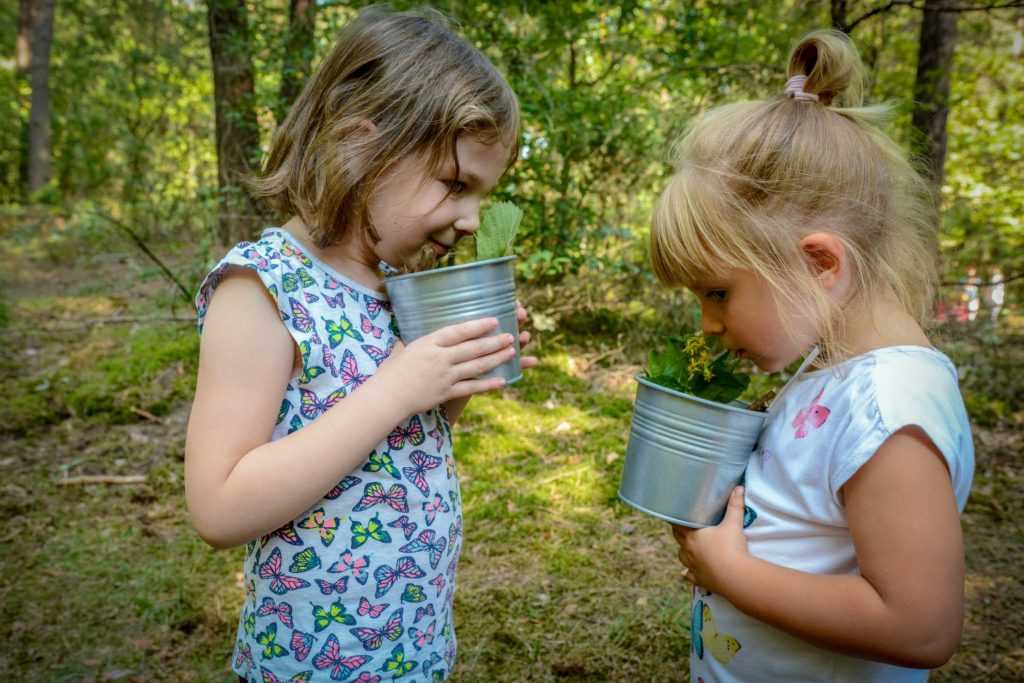 BAREFOOT PATH
It is more and more common for progressive educational institutions and playgrounds to introduce "barefoot paths", allowing children to enrich their sensory experiences. In the forest, such paths are available everywhere.
Don't be afraid to take your child's shoes off in the woods for a while. Moss, pinecones, stones, leaves, grass, fallen tree trunks – this is a natural "sensory education". Let the little feet sense what really is smooth, rough, hard, soft, dry, and wet. You should give it a try too!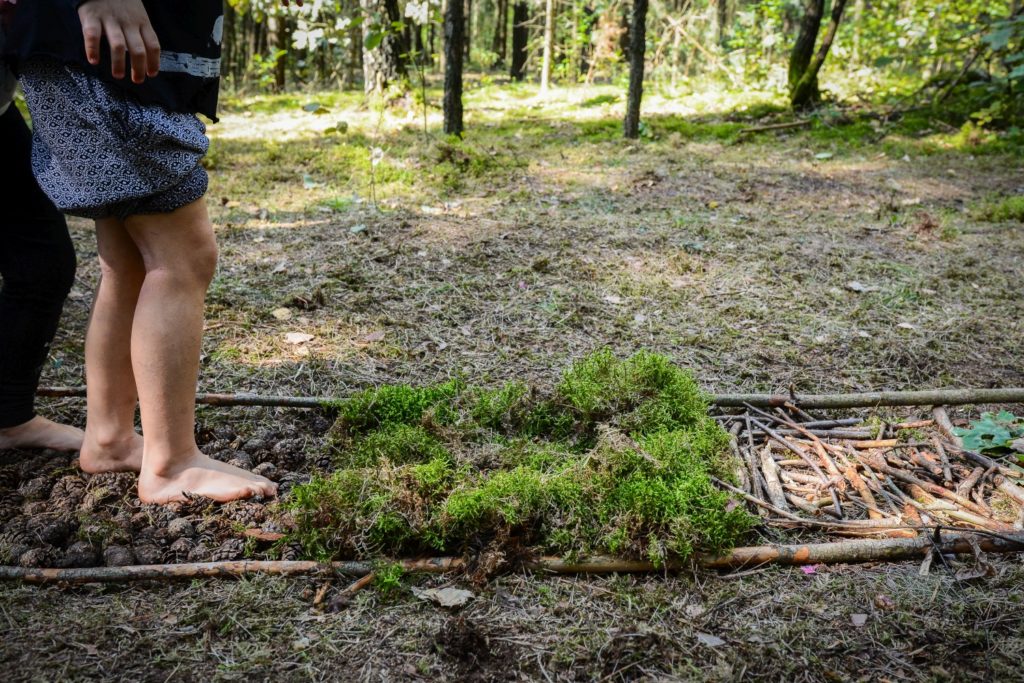 PICNIC UNDER A HANGING BRANCH
When going into the forest, take a blanket and a picnic basket with you. Activities in the open-air stimulate the appetite. Have a family meal on a forest glade. With no rush, taking in the sounds of the woods. Resting on a blanket, use this opportunity to take a closer look at what surrounds you – trees, plants, forest insects.

Note: before going for a forest picnic, be sure to dress properly and take repellents. When you return home, check carefully if you haven't brought any ticks with you.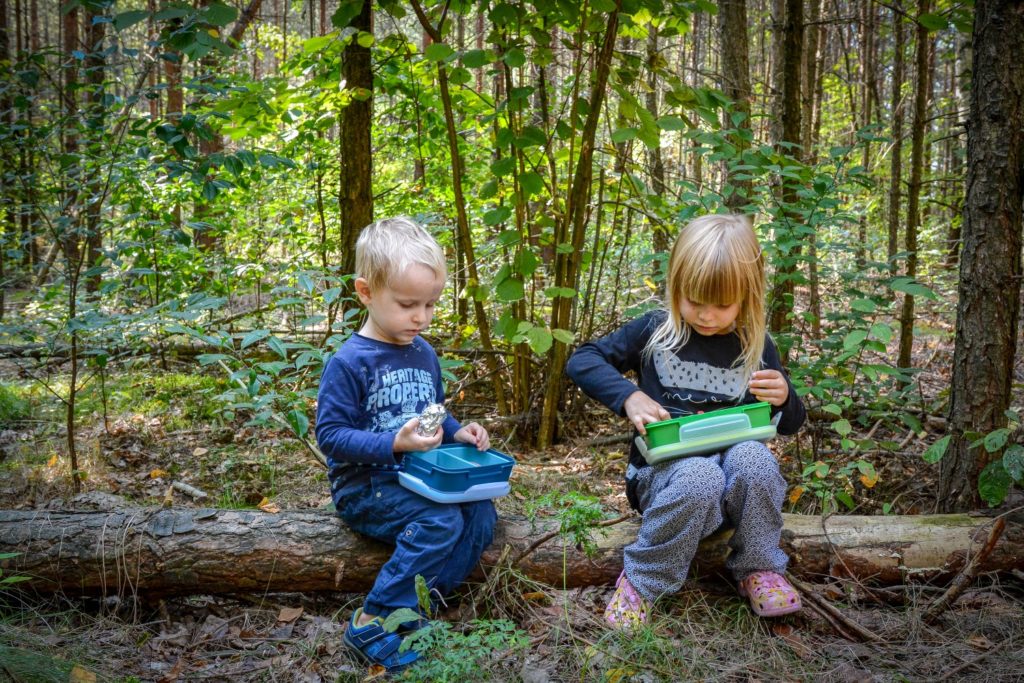 MY HERBARIUM
Collect forest treasures during the walk: tree leaves, flowers and herbs. Kids love it. At home, take a large blank page notebook. Stick gathered plants to the pages and write their names. A good, old plant atlas will help determine plant names – it gives much more fun than scrolling Wikipedia.
This activity is a perfect opportunity for the whole family to learn more about the species that surround us.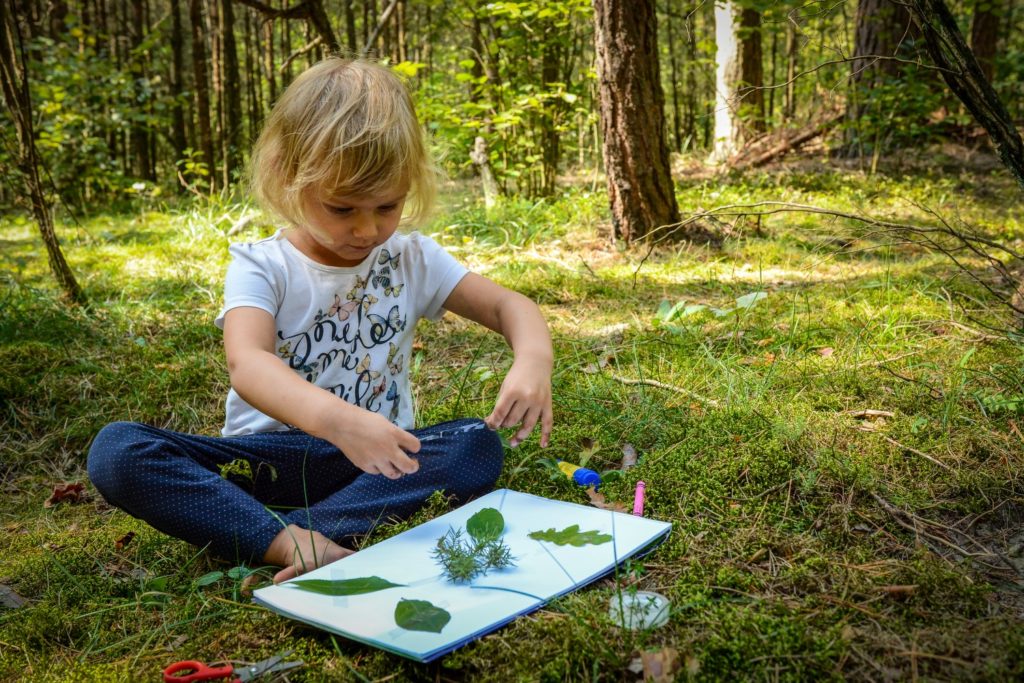 NATURE OBSERVATION
A trip into the forest develops attention and awareness skills. Take binoculars and… a magnifying glass with you! Binoculars are traveller's standard equipment, allowing you to watch birds and squirrels. A magnifying glass is a ticket to the fascinating – and often completely underestimated – the world of the smallest forest creatures. Take a close look at restless ants and busy beetles. Insect observation can absorb children for a long, long time!
STONE FINDS
Strolling along forest trails, you will find many different types of stones. An ordinary thing? Absolutely not! Angular flints, light and dark, large and small, smooth and rough, flat – ideal to throw and watch bouncing off the surface of the water. We know, it will be parents carrying these precious stone finds – but it is well worth it!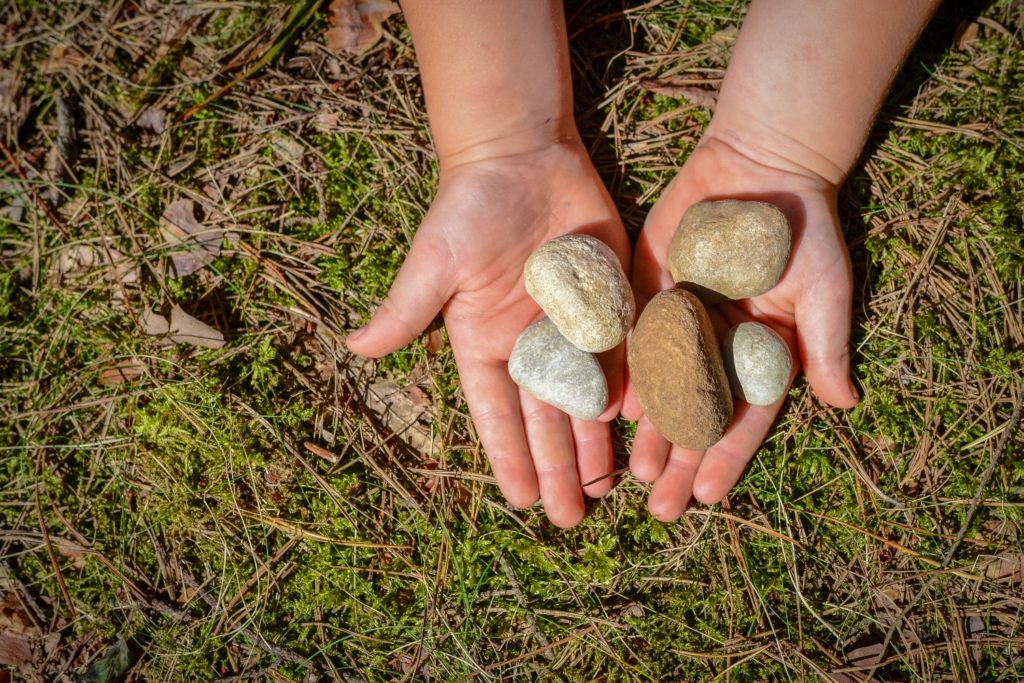 MOSSY TIC-TAC-TOE
Forest is a perfect place to move not only your body but the mind as well. Find a few sticks and make a grid with 9 spaces (3×3). Then look for something to replace noughts and crosses – it might be pinecones, twigs, stones or leaves. The rules are very easy, and even 2- and 3-year-olds will easily understand the game.