Check out the map of magical places in Podlaskie. Places, where nature, culture and history harmoniously intertwine. Surprising, exotic, different – experience eerie magic you haven't even dreamt about.
VISIT THE "FOREST OF CROSSES"
HOLY MOUNT GRABARKA
Holy Mount Grabarka is considered the focal point of the Polish Eastern Orthodox Church. Its magical appeal, however, attracts not only the Orthodox. When strolling amid thousands of votive crosses, brought here by pilgrims over the last hundred of years, you can virtually touch mysticism which is in the air.

Scoop some water from the healing spring, take a deep breath and allow yourself a moment of meditation.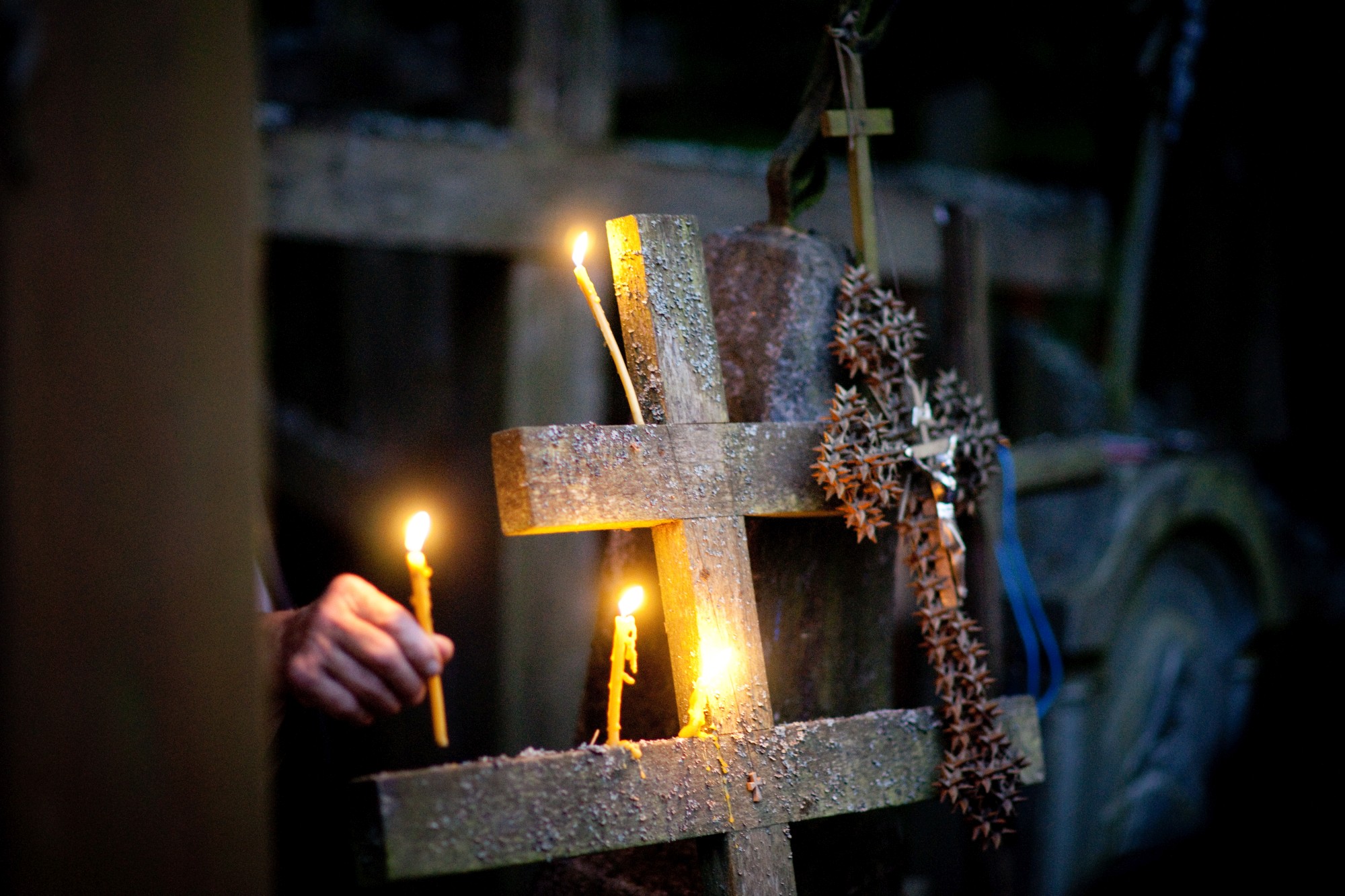 DISCOVER THE PODLASKIE "MAGICAL REALISM"
THE ORTHODOX CHURCH IN STARA GRZYBOWSZCZYZNA AND THE WIERSZALIN THEATRE
Stara Grzybowszczyzna is a small village in the eastern reaches of the region. Here, in the 1930s, Eliasz Klimowicz, a local peasant and a charismatic religious leader, proclaimed the creation of "New Jerusalem" called Wierszalin. Klimowicz, considered by the faithful to be a prophet, gathered crowds of followers. The Orthodox church, which according to his visions "grew out of the ground all by itself", is still standing at the edge of the village.

This incredible story of a passionate prophet and the mysterious ambience of those bewildering days are being relived in the spectacles of the Wierszalin Theatre in Supraśl. This outstanding chamber theatre has won numerous awards in Poland and abroad. Its innovative and expressive performances refer to myths, beliefs, traditions and folklore. A definite must.
VISIT THE "STONEHENGE"
A POWER SPOT IN BIAŁOWIEŻA
A mysterious place of worship of ancient Slavs. Surrounded by pines, spruces and unusually formed oaks, years ago the stone circles were well hidden in the wilderness and difficult to find. Today, you can follow a signpost to feel the arcane aura of this eerie place…
FEEL THE SPIRIT OF HISTORY
CHURCH RUINS IN JAŁÓWKA
The monumental ruins of the Church of St. Anthony in Jałówka mark the border – both literally and metaphorically. The ruins virtually stand on the Polish-Belarusian border, which is just several hundred metres away. Stepping inside what is left of a former temple, you feel the border between what is real and what is magical disappear.

Destroyed during World War II, this neo-Gothic church was never rebuilt, leaving only the awe-inspiring frame of soaring pillars and arched windows. Nowadays, the picturesque ruins see flocks of photographs come here in search for magical shots.
HERMITAGE AT THE END OF THE WORLD
SKETE IN ODRYNKI
It is the first Orthodox monastic hermitage in Poland. Established by the charismatic late father Gabriel. When father Gabriel died in autumn of 2018, the hermitage lost its only caretaker.  Today, Sunday masses are still held in the Skete. It can be accessed through wooden footbridges stretched over the Narew river. Go there to soak up the absolute peace of Poland's last, truly mystical place.