Have you recently been visiting mainly big
European metropolises or popular seaside resorts?
Well, it is time to think of a little change. Visit
Podlaskie, a region of a well-balanced tourist
offer and a place to find peaceful relaxation.
There are at least 12 things you will certainly love Podlaskie for.
1. STARS
Lato Every summer night in Podlaskie offers you a first-row seat for a spectacular show featuring an abundance of stars. The region boasts one of the lowest levels of "light pollution", which gives you a splendid opportunity to observe the night sky in unparalleled pitch-black conditions never to be achieved in the vicinity of huge cities that never sleep.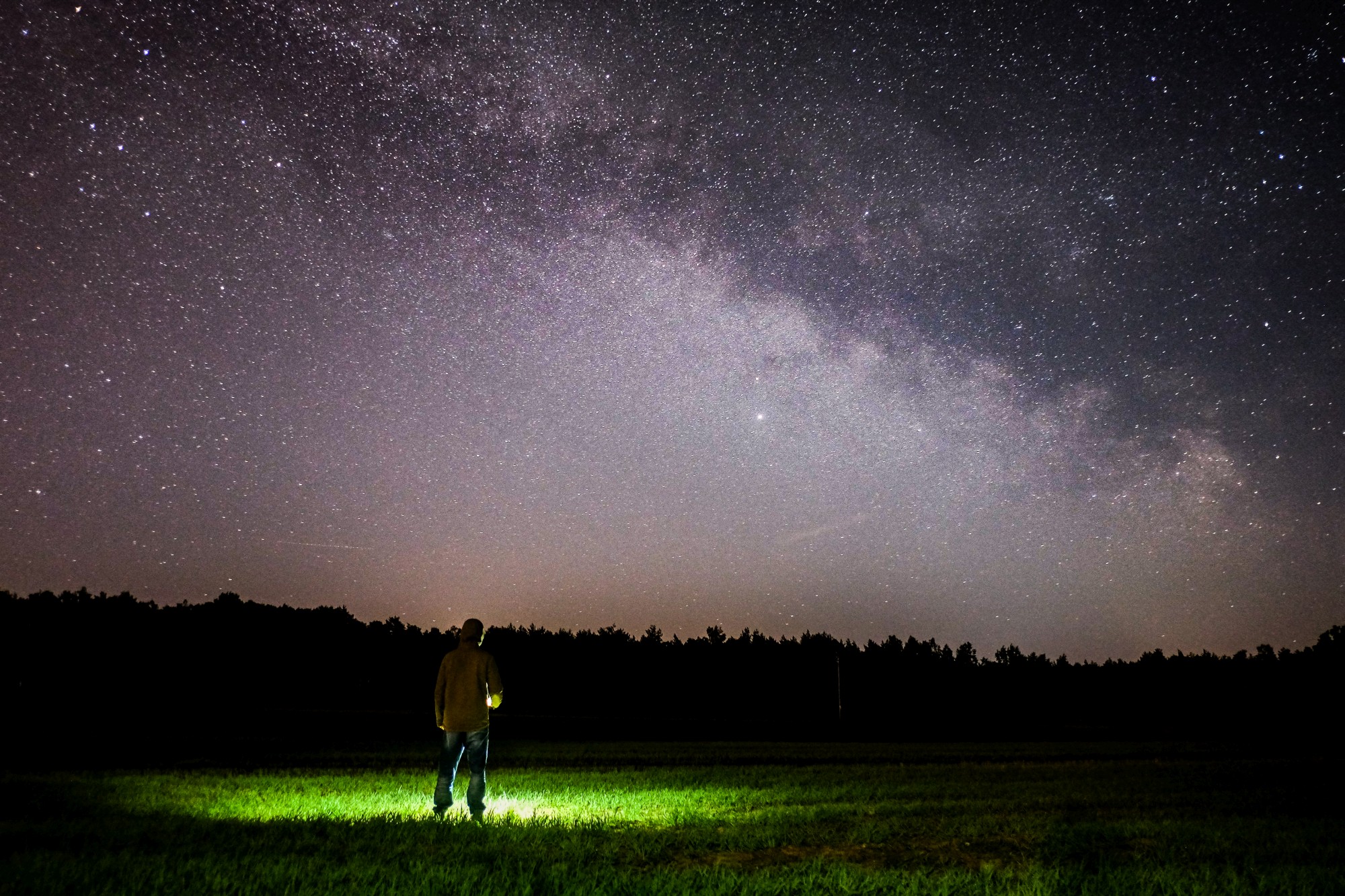 2. Pristine nature
4 national parks, extensive forest complexes – including the oldest primaeval forest in Europe – unregulated rivers, wetlands. A wildlife kingdom which features an unmatched abundance of species. Remind yourself of how pristine nature looks like and realise you are its immanent part.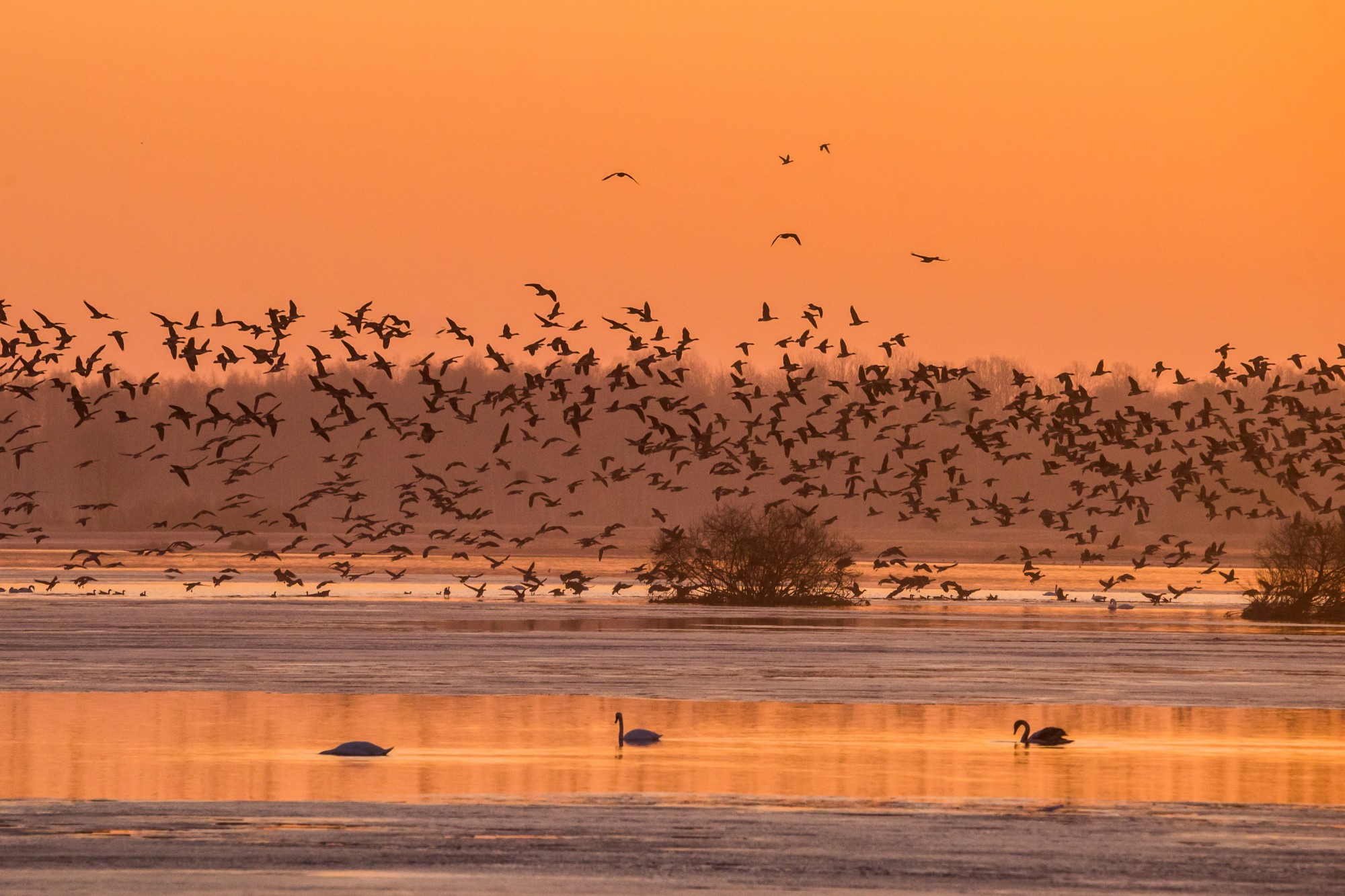 3. Colours
Blue and green wooden Orthodox churches, all shades of green of the ancient Białowieża Forest, turquoise lakes and ponds lost in the woods, intricate ornaments of the houses in the Land of Open Shutters… Podlaskie will often surprise you with its varied palette of vivid colours.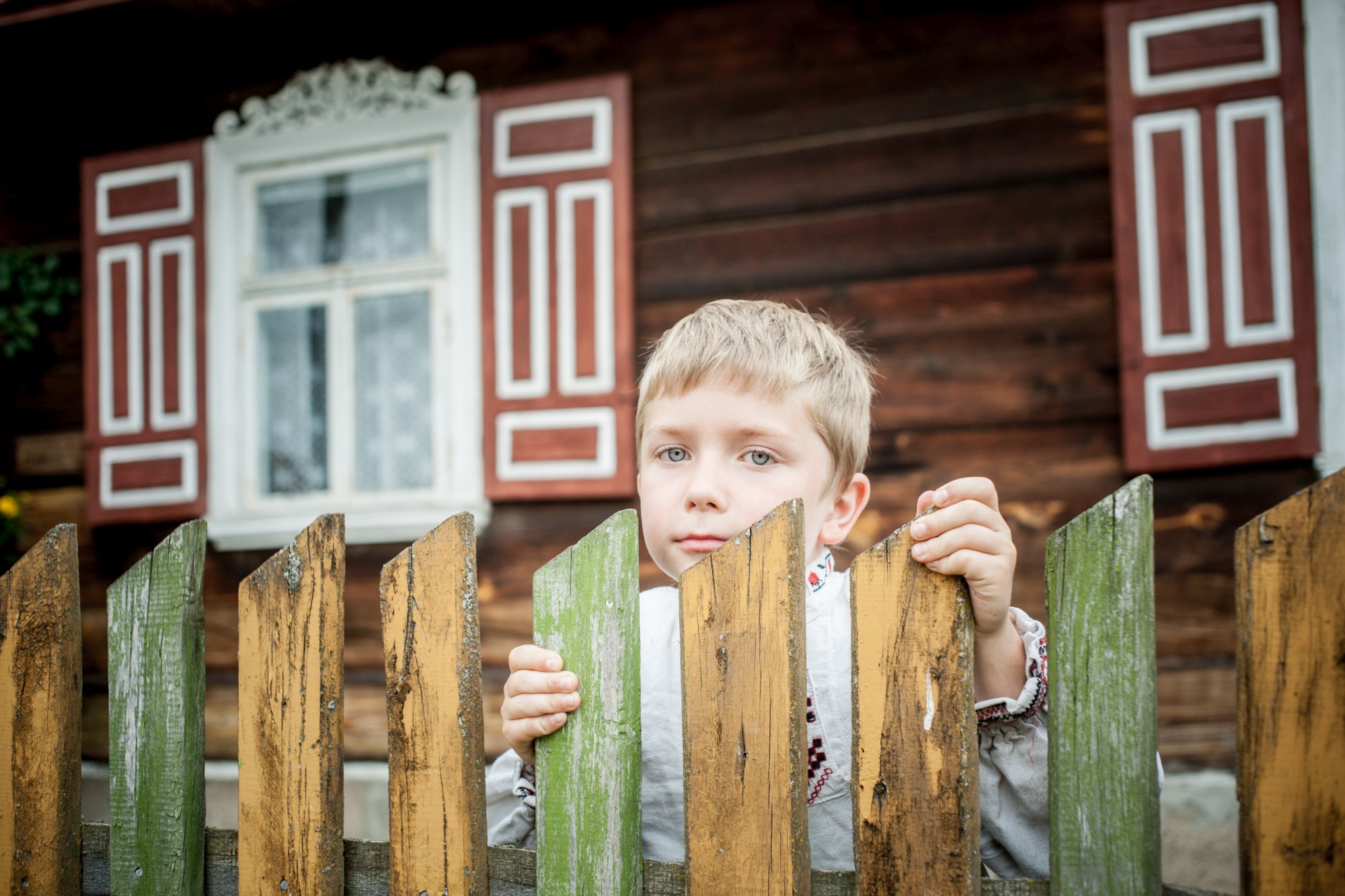 4. TWO WHEELS

The longest section of the Green Velo cycling route runs through Podlaskie. It covers nearly 600 km of spellbinding routes, which lead through forests, national parks, wildlife refuges and river valleys. Hit the Podlaskie roads and pathways on two wheels and the region will reward you with jaw-dropping picture-postcard vistas.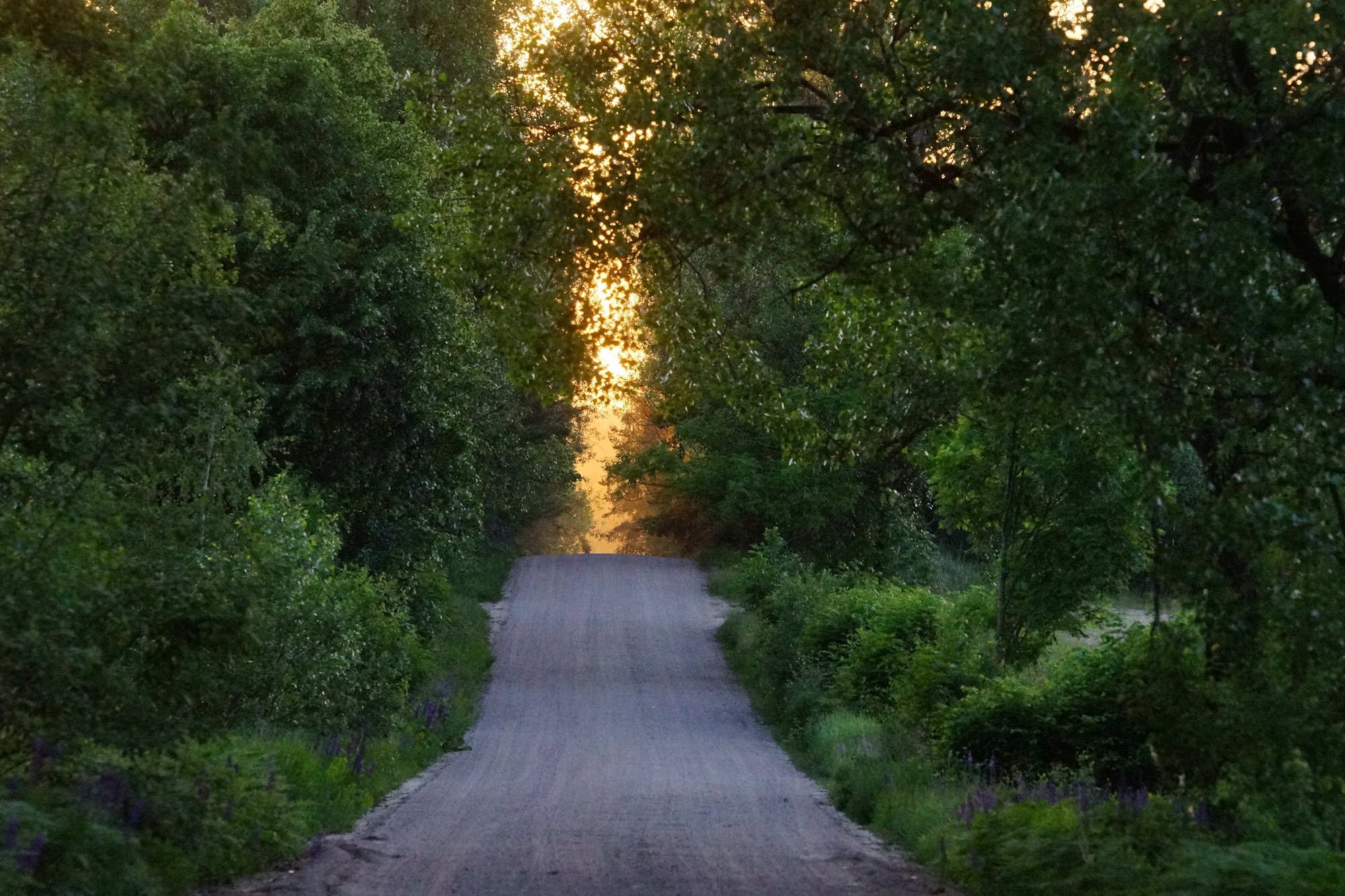 5. THE KING OF THE FOREST…
… is only one. There are several hundreds of European bisons in Podlaskie, including many free-roaming herds. When in the vicinity of Białowieża or Knyszynska Forest you have a great chance of a private audience!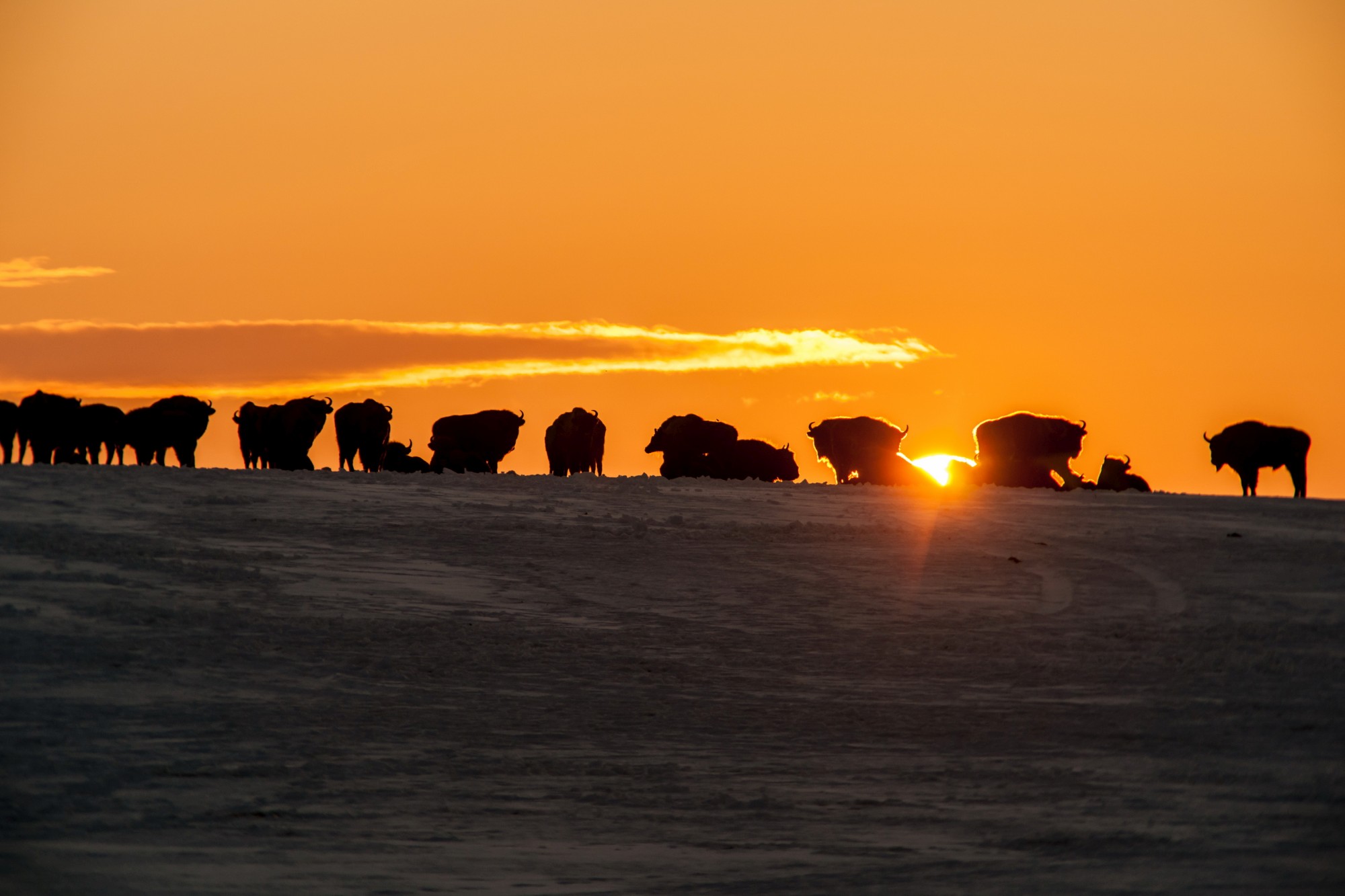 6. Sunrises
While in the East, be sure to experience at least one sunrise. Carefully and not in a hurry. Watch nature awaken, listen to bird concerts. Immerse fully in the show which nature is staging just for you!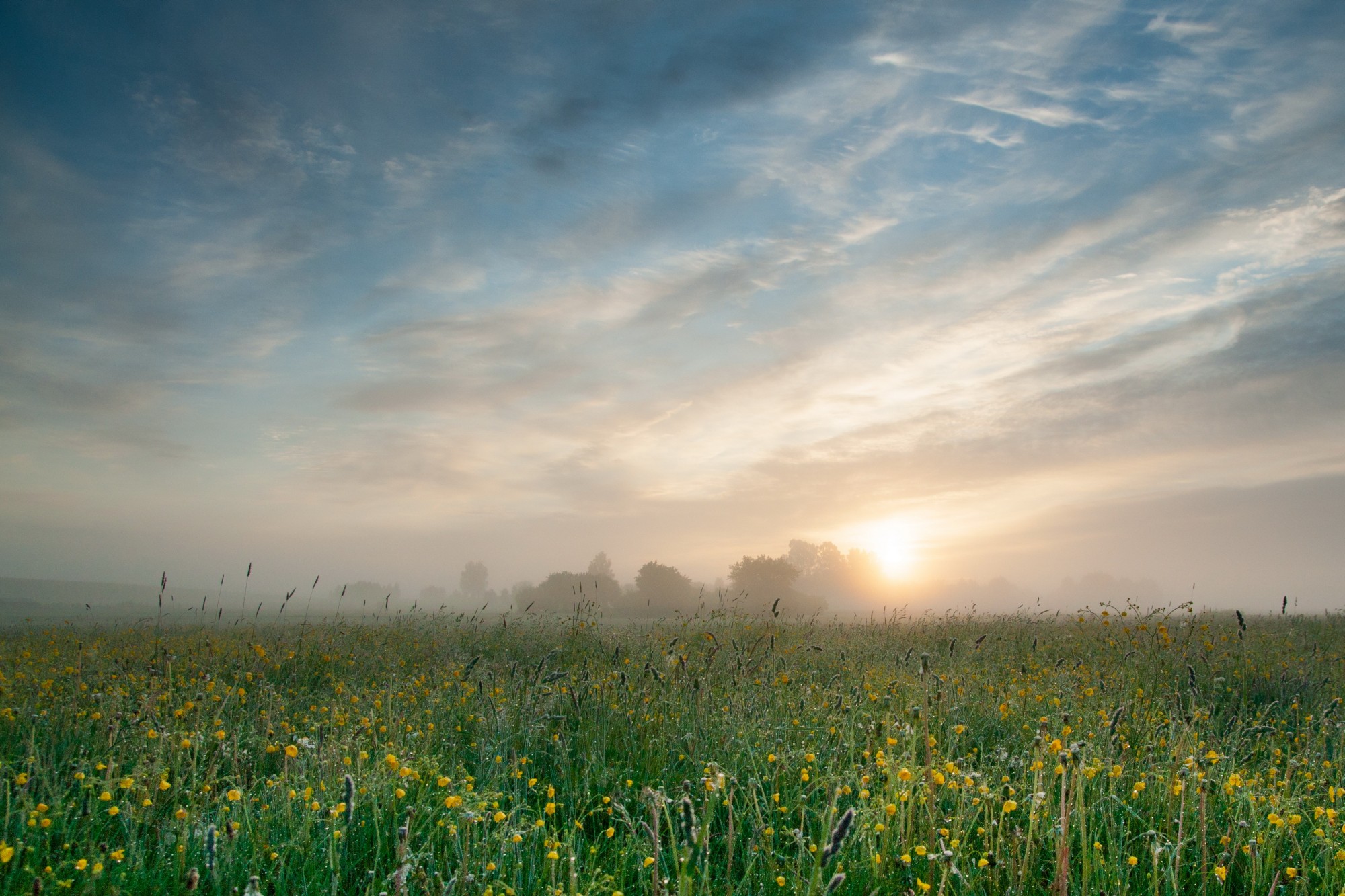 7. Magic
Feel the magic of Podlaskie at every step you take. Mystical power spots, remains of ancient Yotvingian settlements, mysterious folk healers. And awe-inspiring natural spectacles – morning mists, primeval forests, vast wetlands and post-glacial landscapes create a perfect scenery for a fantasy movie. It is no coincidence that "The Chronicles of Narnia" were shot in Podlaskie.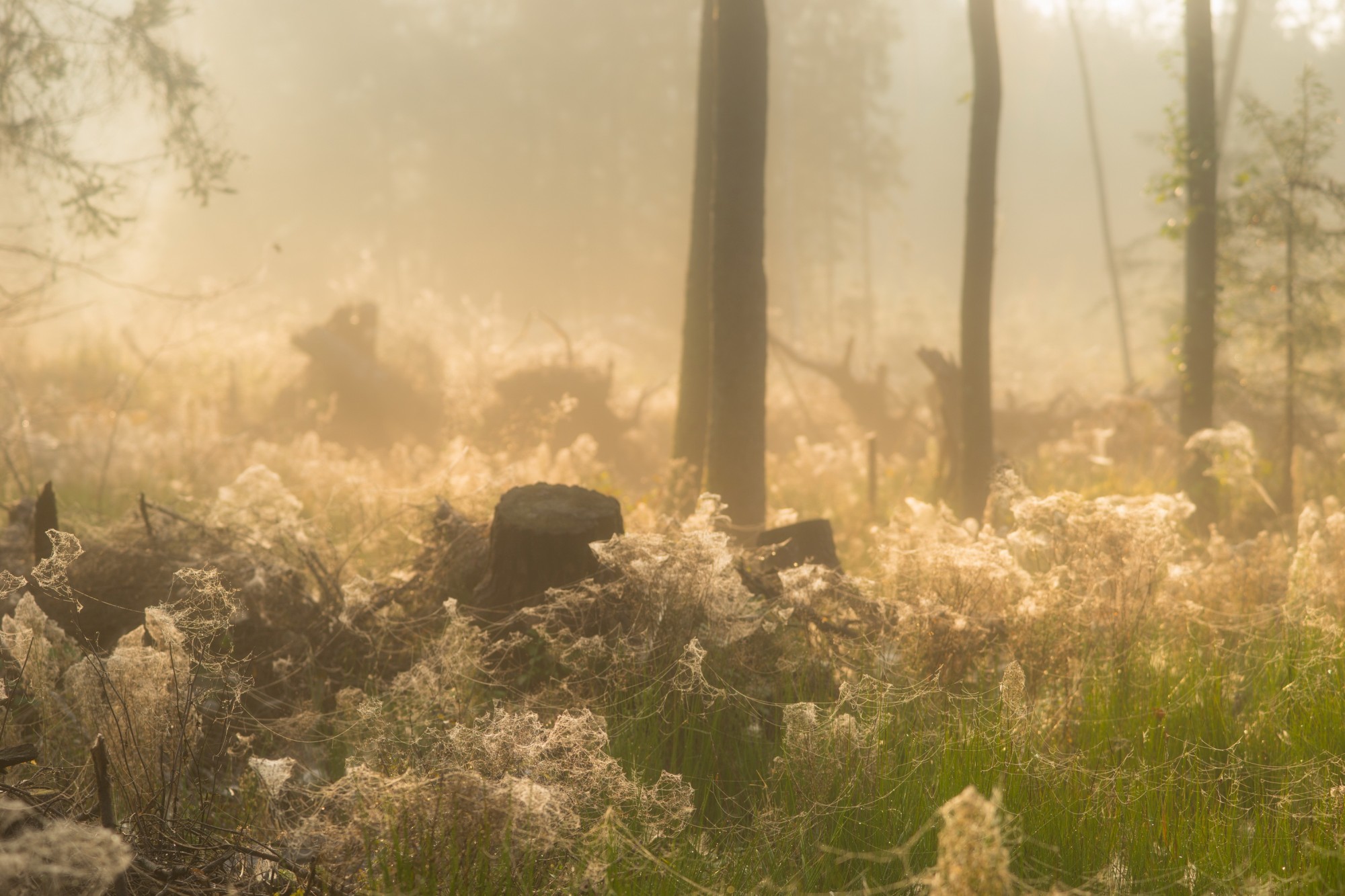 8. Slow life
There are places where time seems to flow somewhat differently. You might find many of them in Podlaskie. Here, slow life has been a common practice for generations! The might of pristine nature, vast open spaces and vivid traditions make a perfect environment to slow down and regain your priceless balance.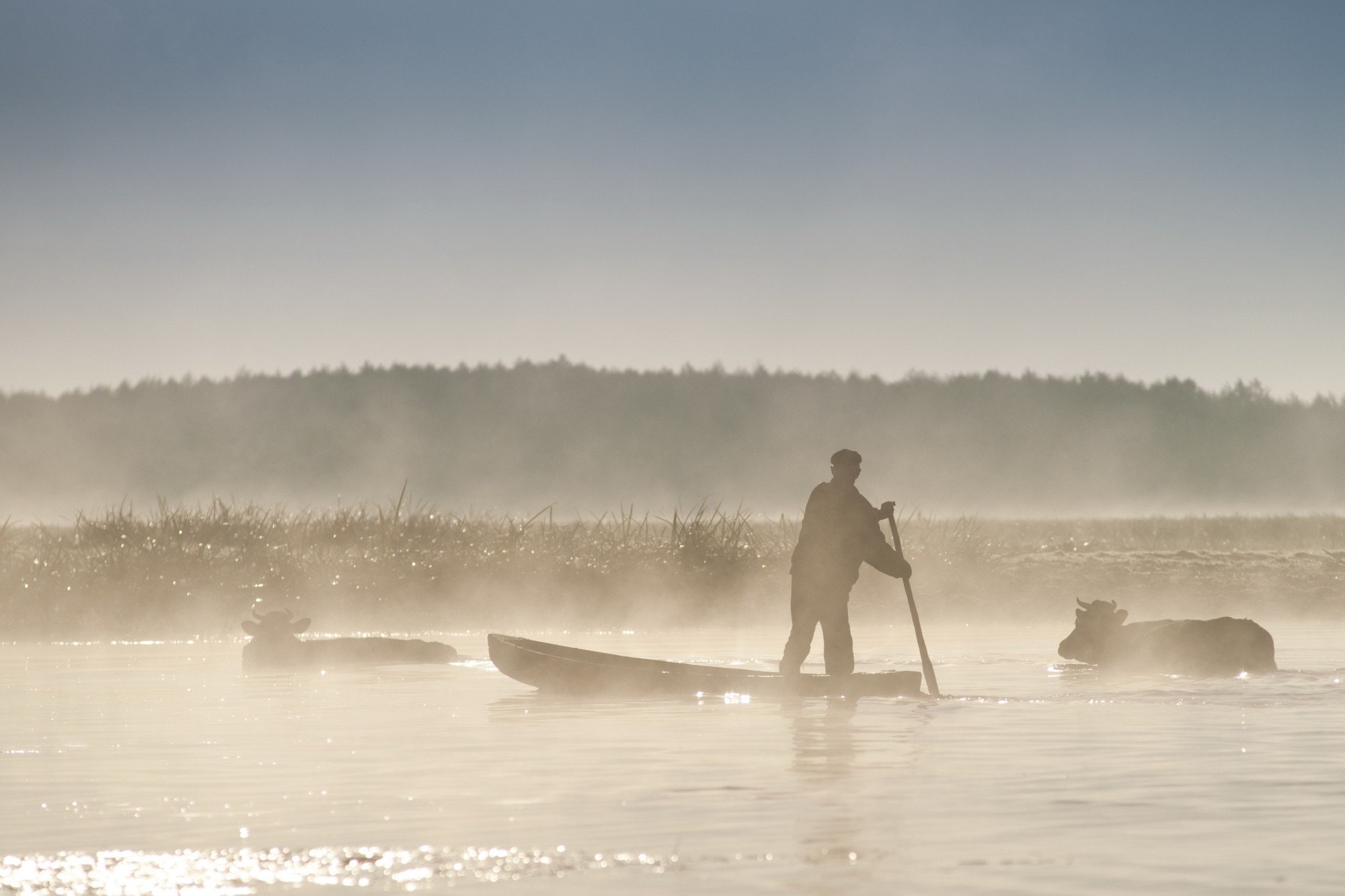 9. Hills
Yes, there are hills in Podlaskie. In the Suwałki Landscape Park, to be more precise. It boasts a unique post-glacial landscape with moraine hills, valleys, lake basins and boulders. A dreamlike area to explore either by bicycle or on foot. 
In winter, the Szlement ski resort offers as many as 10 slopes for both beginners and advanced skiers.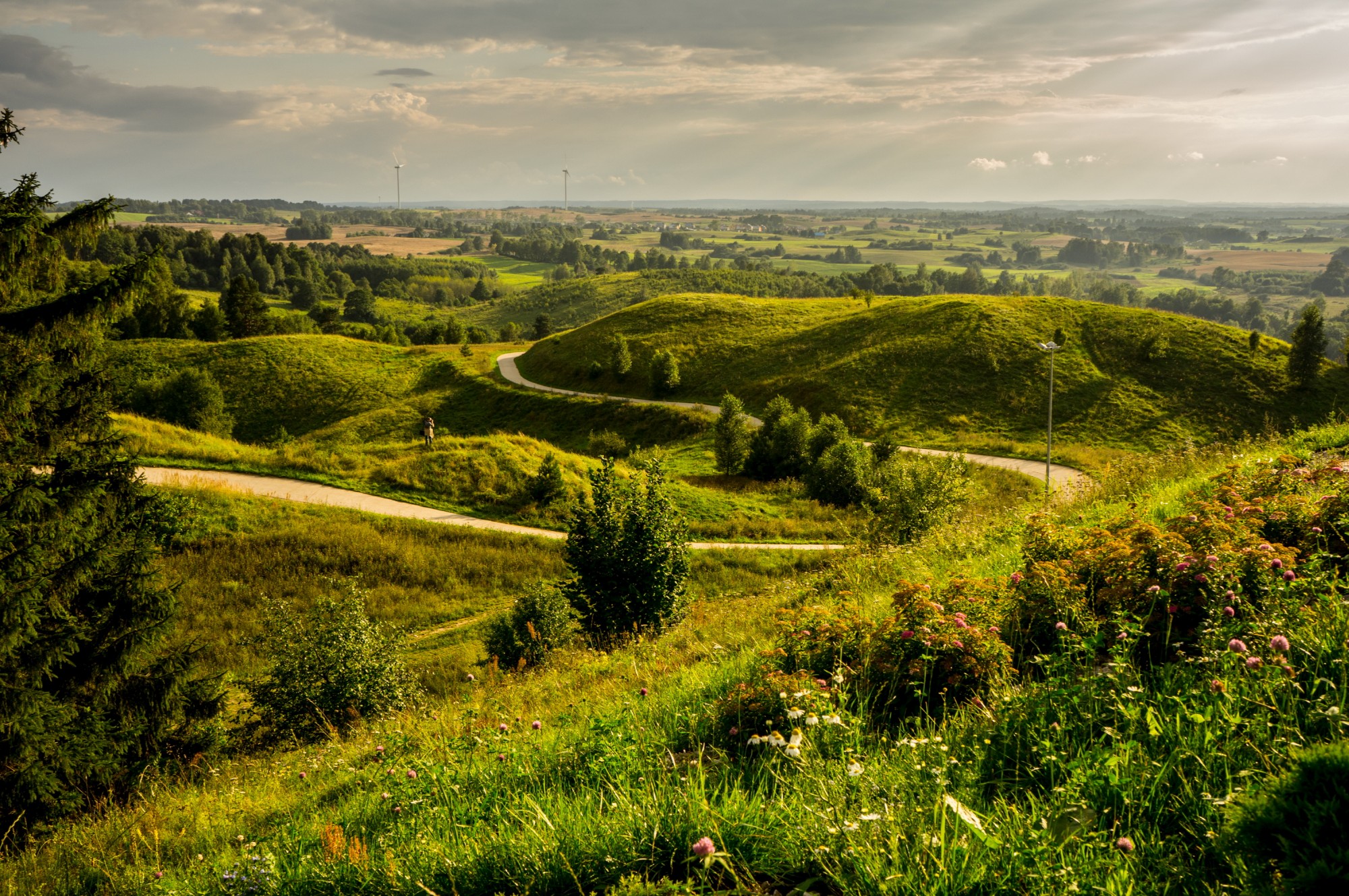 10. Inspirations 
Wiktor Wołkow, a great photographer, used to say "I live in the best place in the world". It doesn't matter if you paint, write, blog or run a popular Instagram account. The nature of Podlaskie inspires creators, providing space for imagination.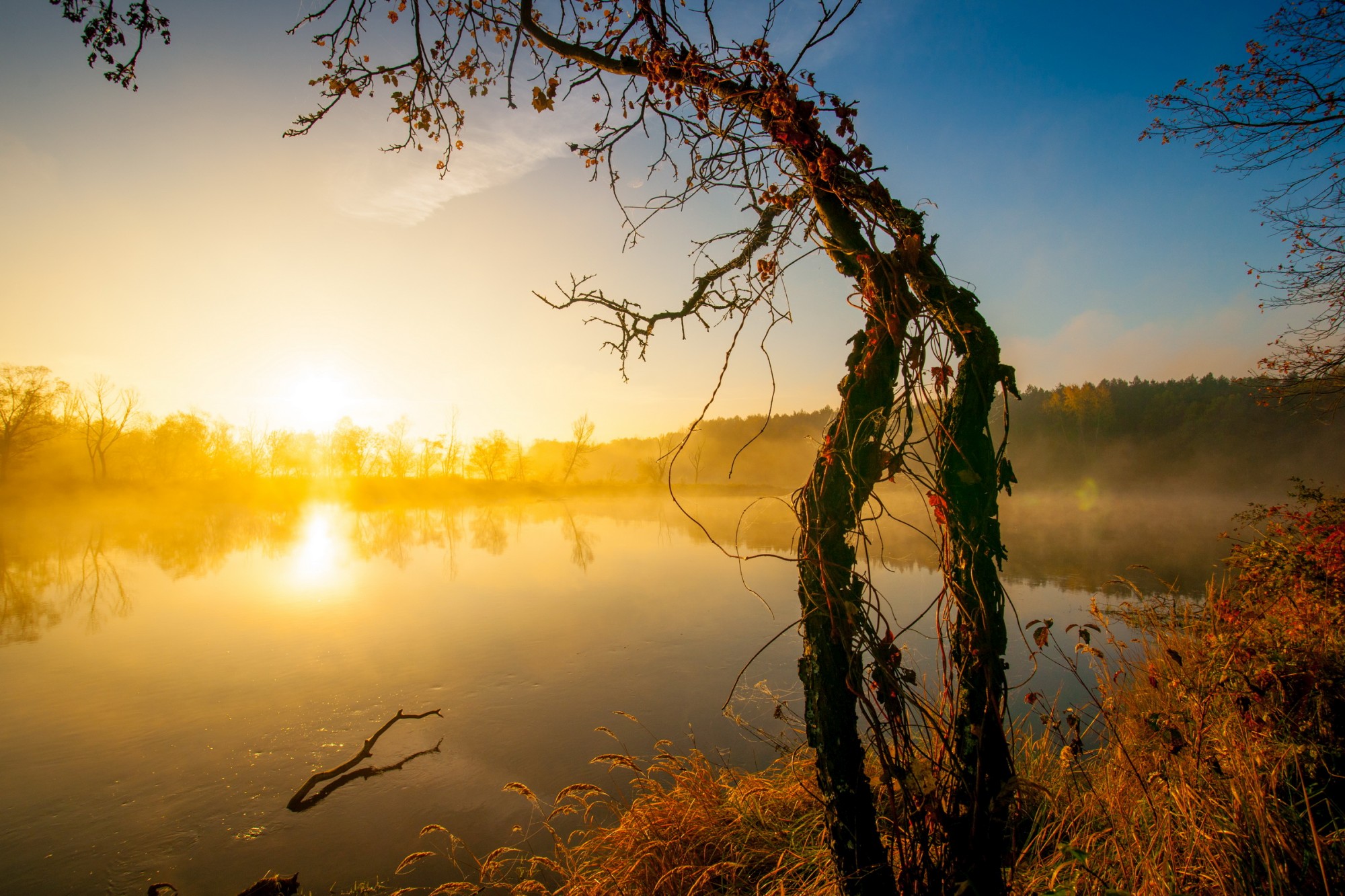 11. Anthill cake
Everyone knows a tree cake, but few have heard of an anthill cake! It is a sweet delicacy in the shape of a mound, made of delicate crispy layers of deep-fried dough. The lot is poured with honey and sprinkled with poppy seeds and raisins. Tiny poppy seed, which resembles ants in an anthill, is where the cakes name comes from. The anthill is a treat of Lithuanian origin, so the best is to be tasted in Sejny.
12. Diversity
Orthodox churches, mosques, synagogues. Forests, lakes, hills and wetlands. Podlaskie is multi-coloured and diverse – at any time of the year. Not always easily accessible, but unfailingly attractive and tempting.